A Look At The Intel UHD Graphics Performance On Clear Linux With Linux 4.16 + Mesa 18.2
Yesterday I posted some Radeon graphics benchmarks under Clear Linux now that Intel's performance-optimized Linux distribution ships with AMDGPU+RadeonSI/RADV support. While doing that comparison I also took the opportunity to run some fresh UHD Graphics "Coffeelake" benchmarks on Clear Linux against Ubuntu.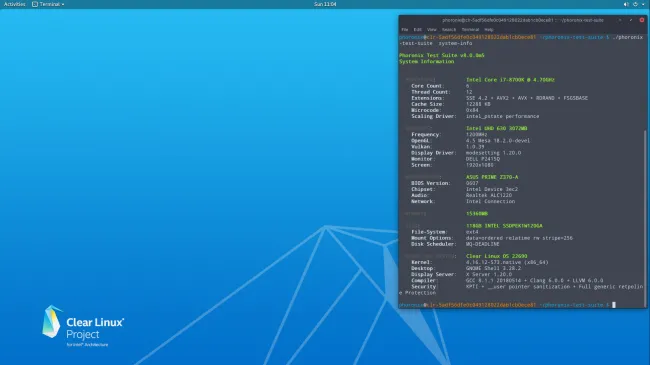 From the Core i7 8700K Coffeelake system with UHD Graphics 630, I compared the performance of Ubuntu 18.04 LTS (Linux 4.15 + Mesa 18.0) and again when switching to Linux 4.16 and Mesa 18.2-dev. During the Ubuntu tests the graphics benchmarks were run while the P-State performance governor was in use to rule that change -- which matches Clear's default behavior -- as being responsible for the graphics performance difference.
Following that was running Clear Linux 22690 with Linux 4.16 and Mesa 18.2-dev and its other default packages. Tests were done when Clear defaulted to the Wayland-based GNOME Shell session and then again when running on X.Org Server 1.20. Each test except otherwise noted was run in its default/out-of-the-box configuration.