Thecus N4310: A 4-Disk Linux NAS
For testing out the Thecus N4310 I used four Western Digital Black 1.0TB hard drives. Physically setting up the unit was easy and was off to the races in a few minutes, or so I thought...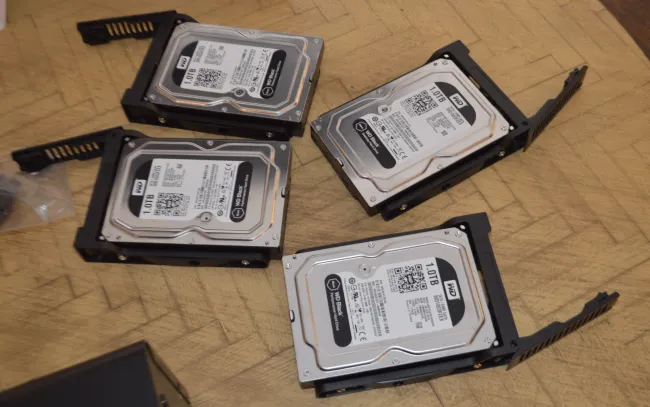 When putting in the drives, connecting the NAS to my network, and powering up I was waiting for the device to request an IP address from my DHCP server. However, it never ended up happening. I figured like most network devices it would do so right away and I could quickly access a web-based interface to begin configuring the network storage. But this never ended up happening.
After talking to Thecus about the issue, first you must run their setup utility before it will request an IP address on the network. Sadly, for the N4310 their setup utility is just offered for Windows and OS X while their higher-end devices also has a Linux utility that's run via the Chrome web-browser. So in order to get going with the N4310, I had to pull out a MacBook and run this darn utility under OS X just in order to get the device on the network.
While most out there will have a OS X or Windows system, for our readership that's certainly not the case. It would be nice if Thecus were to support their Linux NAS Gate in Chrome for their other devices too like this N4310, or if they would have an iOS/Android app for setting up the NAS -- at least most Linux-only-users out there also have a smart-phone.
Once I ran the OS X program the device was on the network and I was able to do everything else back from a Linux desktop in the web browser.