NVIDIA GeForce GTX 680 "Kepler" On Linux
After some delays in getting the hardware, we finally have our extensive review of the NVIDIA GeForce GTX 680 "Kepler" graphics card with testing and benchmark results under Ubuntu Linux. The NVIDIA GeForce GTX 680 is one mighty performer and pleasing open-source customers will be the independent option of being able to use this inaugural Kepler graphics card with the open-source, reverse-engineered Nouveau driver.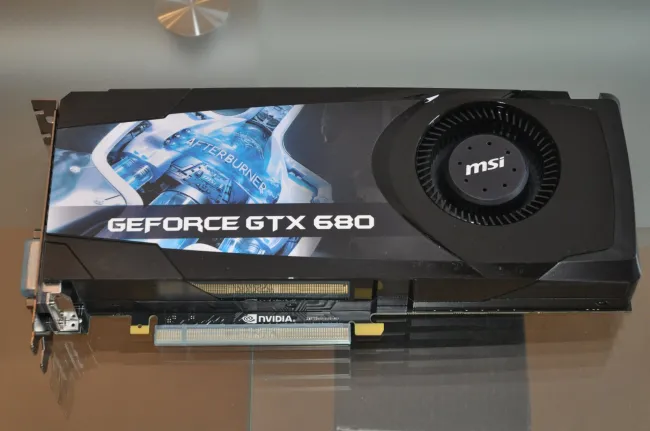 The GeForce 600 series launched last month with the introduction of the high-end GTX 680 desktop model and a few mobile/notebook offerings too. With four weeks already having passed (or several months since the architecture was first detailed and leaks began to appear), chances are you've likely already read about the Kepler architecture and compared it to AMD's new architecture for the Radeon HD 7000 "Southern Islands" that's already been shipping for months. As such, this article will just be looking at the Linux aspect of running a Kepler graphics card, since this is the first major review of any Kepler graphics card under Linux on the Internet and where Phoronix provides its value. With the official NVIDIA Linux graphics driver also being largely shared across all their Unix-like platforms, most of this information and results should also largely be the same for FreeBSD and Solaris users too.
The NVIDIA GeForce GTX 680, which has to go head-to-head against the AMD Radeon HD 7900 series graphics cards, has a GPU core that NVIDIA calls the "GK104" (for reference, in the Nouveau reverse-engineering camp this is what they're calling "NVE0"). The GK104 is a TSMC 28nm graphics processor and contains over 3.5 billion transistors on a 294mm2 die, a stream (CUDA) processor count of 1536, 128 texture units, 32 ROP units, and the card has a 195 Watt TDP. The reference core clock on the GTX 680 is 1006MHz, which is also the frequency that they are running the shader clock. On the video memory side there is 2GB of GDDR5 running at an effective 6GHz frequency, although only seeing 2GB of video memory on this high-end Kepler part was a bit of a surprise.
Kepler hardware features OpenGL 4.2 support (and Microsoft Direct3D 11.1 / Shader Model 5.0 for those who care about the feature-set under Windows) and OpenCL 1.2 compliance. On the video acceleration side there is PureVideo VP5, which under Linux with the official NVIDIA driver is exposed via VDPAU, the Video Decode and Presentation API for Unix. NVIDIA SLI obviously also remains around for the GTX 680 too, which if using the official NVIDIA Linux driver, should be implemented and at parity to the Windows driver. There is also the usual assortment of common features like 3D Vision, DisplayPort 1.2, HDMI 1.4a, etc. With Kepler there is also PCI Express 3.0 support and 4K-monitor support (handling a 3840x2160 resolution at 60Hz).