ATI Radeon HD 5450 On Linux
While AMD soon will be introducing the Radeon HD 6000 graphics cards, there is still plenty of life left to the Radeon HD 5000 series especially for those interested in open-source support with the Evergreen GPUs finally being supported by the open-source driver stack complete with OpenGL acceleration via a Mesa driver and this support will continue to mature before there is the same level of support for the next-generation Southern Island GPUs in the open-source world. In this article we are reviewing the ATI Radeon HD 5450 "Cedar" graphics card, which is AMD's lowest-end Evergreen GPU but will set you back less than $50 USD.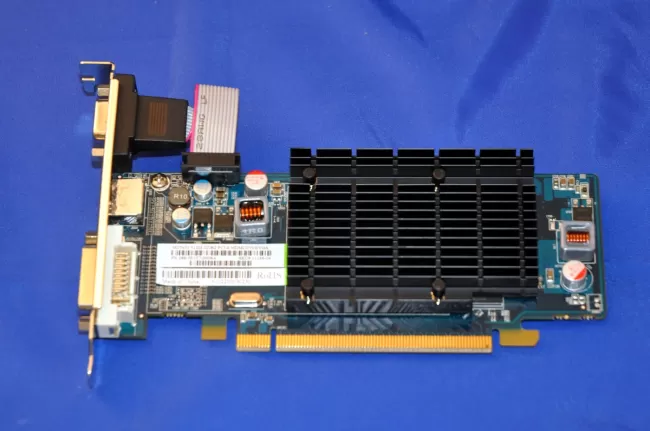 The Radeon HD 5450 is built on a 40nm process but has just 292 million transistors, which is a small fraction of what's found in the high-end Radeon HD 5800 series GPUs or even just half the transistor count in the next higher-end model, the Radeon HD 5550. The ATI Radeon HD 5450 has a core memory clock of 650MHz and a memory clock of 800MHz. There are 80 Stream processors, Avivo HD / UVD2, CrossFireX support, OpenGL 4.0 support, OpenCL 1.1 support, and the card has a maximum TDP of just 19 Watts. The single-precision processing power for this card is 104 GigaFLOPS.
For this Linux testing of the Radeon HD 5450 we had bought a Sapphire Radeon HD 5450 graphics card that sports 512MB of DDR2 memory. This card will only set you back around $40 USD and is passively cooled. Included with the retail graphics card was a Sapphire quick installation guide, a Sapphire driver CD, and two low-profile brackets.