Show Your Support: Did you know that you can get Phoronix Premium for under $4 per month? Try it today to view our site ad-free, multi-page articles on a single page, and more while the proceeds allow us to write more Linux hardware reviews. At the very least, please disable your ad-blocker.
AMD A10-7850K vs. Intel/AMD CPU/APU Comparison
Two days ago AMD launched their "Kaveri" APUs to mixed reactions. On launch-day we provided a Linux overview of the AMD A10-7850K APU and followed that with an Ubuntu Linux vs. Windows 8.1 performance comparison for this top-end Kaveri APU. Yesterday was then the AMD Kaveri APU compared to discrete AMD/NVIDIA GPUs and now today we've finally had the time to finish the tests most people have been looking forward to: the A10-7850K comparison against various other AMD and Intel CPU/APUs. These Linux tests cover a range of both processor and graphics testing from Ubuntu 14.04 across a wide selection of Intel and AMD hardware.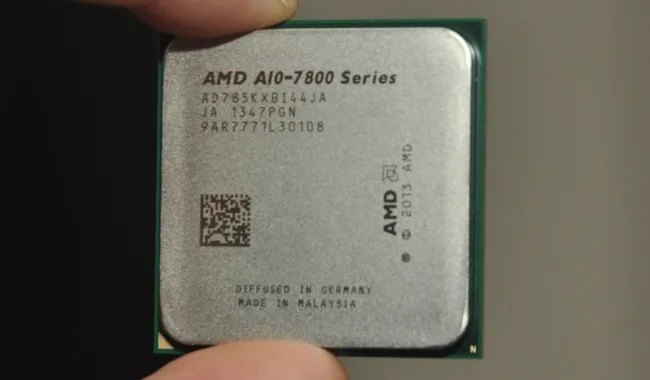 For those reading about AMD's Kaveri for the first time in this article, check out the earlier Phoronix articles for more details on the new APU's architecture and changes since the AMD Richland APU days. The AMD A10-7850K has four CPU cores plus eight GCN GPU cores. The four "Steamroller" CPU cores are clocked at 3.7GHz but with a maximum Turbo Frequency of 4.0GHz. The Kaveri APU boasts "AMD Radeon R7" graphics and the TDP of the A10-7850K is 95 Watts. The launch retail price for the A10-7850K is $190 USD.
In this article this highest-end Kaveri APU with HSA support is being compared to an assortment of other Intel/AMD parts. These other processors span from low-end to high-end and included the:
- Intel Core i3 2120
- Intel Core i5 2500K
- Intel Core i5 3470
- Intel Core i7 3770K
- Intel Core i3 4130
- Intel Core i5 4670
- Intel Core i7 4770K
- AMD FX-8350
- AMD A10-6800K
Aside from when having to change out the motherboard, etc, the system components were maintained the same and included 16GB of DDR3-2133MHz memory and 240GB OCZ Vertex 3 SSD. Ubuntu 14.04 LTS x86_64 was the base operating system in its current development form. Testing happened with the Linux 3.13 Git kernel up until testing the AMD Radeon graphics when the 3.12.7 stable kernel was used for having AMD Catalyst driver support with the current Kaveri APU launch driver. The selection of comparison hardware used was limited to the APU/CPUs I had on hand.
Besides the AMD Kaveri system sent over by AMD marketing, another source has sent over a second A10-7850K APU to be used for our open-source automated benchmarking test farm with Phoromatic and OpenBenchmarking.org via the Phoronix Test Suite. This particular APU will likely be tasked with daily benchmarks of Linux compilers