Linux 3.16 Will Detect If Your Dell Latitude Is Falling
Matthew Garrett sent in the x86 platform driver updates on Tuesday that are going into the
Linux 3.16 kernel
. This pull request is interesting for Dell Latitude laptop owners.
The new x86 platform driver pull adds the new
dell-smo8800
driver, which provides Linux support finally with a freefall driver for several Dell Latitude models. This driver supports the SMO8800 and SMO8810 sensors found on several Latitude models that detect if the laptop is in a freefall (falling to the ground). The Dell implementation is ACPI-based and the driver registers
/dev/freefall
. This driver is compatible with the
hp_accel
freefall driver so any user-space application taking advantage of HP's freefall detection will also work with this Dell Linux support.
The freefall driver is beneficial for being able to suspend the disk or take other precautions if it's believed the laptop is physically falling. The sensors are basically accelerometers and can also be re-tasked for other non-standard purposes too with its open-source stack.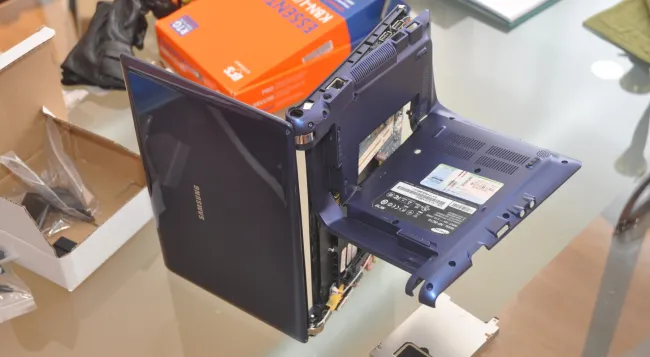 The full list of x86 platform changes for Linux 3.16 can be found by
Matthew's pull request
.