One Week To XDC2012 Nürnberg
One week from today the XDC2012 X.Org developer summit will be getting underway from the SUSE headquarters in Nürnberg.
So far on
the Wiki attendee list
there's 48 registered developers that will be at the event in Germany.
The
Wiki program
for the three day event is also filling up, including talks about
maininling XWayland
(for X.Org Server 1.14),
hardware-independent graphics drivers
, an
integration suite
, and
Waffle
.
Prior to the start of XDC2012 on Wednesday is also going to be a gathering to
write a book on graphics driver development
.

Here's a picture of the conference room I was sent over today... Looks nice, although the refrigerator is being cleared out to make room for beer.
With
celebrating 25 years of X11
,
five years of the modern Catalyst Linux driver
, and
five years of AMD's open-source driver strategy
, Phoronix is sponsoring (good quality) beer during the event. This follows in the beer tradition set last year during
XDC2011 Chicago
. The
beer coasters are being provided
by the
Phoronix Test Suite
(originally there was going to be X.Org coasters, but
the X.Org logo is bad
and also doesn't work well for printing monochrome when with the ring).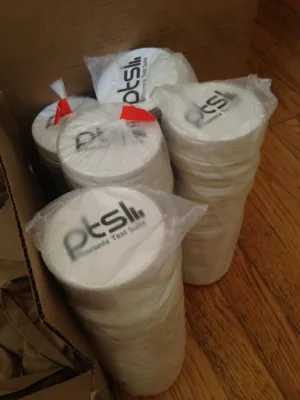 Live coverage of the event from 19 to 21 September will happen on Phoronix plus
tweeting
of the Nürnberg beer shenanigans.
Immediately following XDC2012 is then an X.Org beer hike on Saturday in Franconia followed by
Oktoberfest
in Munich. More XDC2012 details are available from the
X.Org Wiki
. One week to go!