Box64 0.2 Gets DXVK 2.0 Running, Many Other Improvements For Emulating x86_64 On Arm
In addition to the very successful
FEX-Emu emulator for enjoying Linux x86/x86_64 games on AArch64
and other x86/x86_64 software on Arm there is also the Box86 and Box64 projects with similar goals. Out today is Box64 v0.2 and Box86 v0.2.8 for running Linux binaries on other architectures.
Box64 enables running Linux x86_64 programs on non-x86_64 systems like Arm while also has some relevance too for other architectures like POWER and RISC-V. Box86 is the x86 32-bit equivalent of the project.
The Box64 v0.2 release wraps more Vulkan API functions now and in turn is able to get DXVK 2.0 running on non-x86_64 systems. Box64 0.2 also adds support for overriding more malloc/free functions, improves its ELF loader, refactoring the Dynarec memory management to lower the memory footprint, improved TLS size handling that now gets Unity3D games running, support for wrapped libfuse so AppImage now works, and there is also improved wrapping around FAudio / SDL2 / OpenGL. There is also support for more system calls and a ton of other enhancements.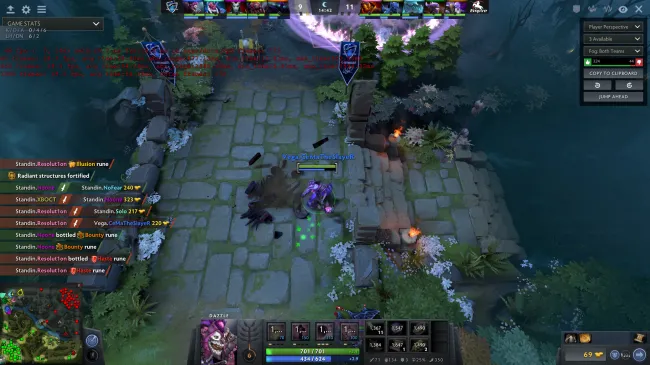 Dota 2 now runs with Box86 and Box64 for enjoying the Valve game on other CPU architectures.
With all of these improvements, more games are now running under Box64. Among the games that are known to have started working with Box64 v0.2 include Surviving Mars, Piczle Cross Adventure (using Proton experimental), UT2004, Obduction, Machinarium, Silicon Zero, Hacknet, Absolute Drift, Art of Rally, and Dota2.
Downloads and more details on Box64 v0.2 via
GitHub
.
Also out today is
Box86 v0.2.8
with getting some 32-bit C# Windows programs now running, basic support for statically linked programs, improved ELF loader, DXVK 2.0 is now working here too, and various other changes.