SilverStone Petit PT13 Mini-ITX Case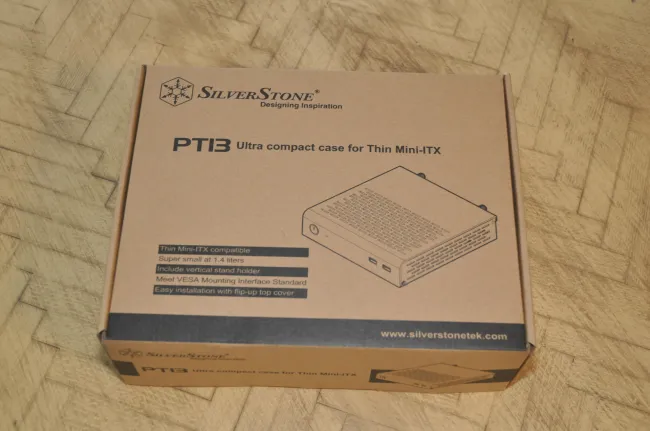 The SilverStone Petit PT13 is the case manufacturer's smallest mini-ITX chassis with a volume of just 1.4 liters. I picked up the PT13 recently for housing the NVIDIA Jetson TX2 and it's been working out well.
Previously I hadn't checked out any case in SilverStone's Petit line-up but decided to go for the PT13 when looking for an enclosure for the Jetson TX2 developer board. The TX2 developer board has mounting holes aligning with mini-ITX specifications. The PT13 is able to accommodate a mini-ITX motherboard and up to one 2.5-inch HDD/SSD.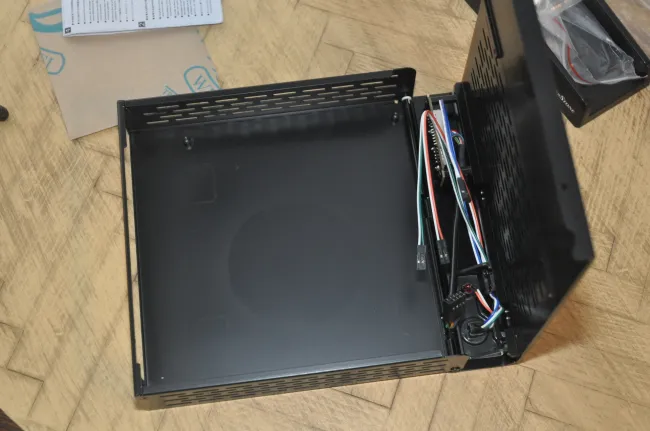 The PT13 has venting holes with no fans inside and can be setup in a horizontal position or vertically with the included stand holder.
On the front of the PT13 is the power button as well as two USB 2.0 ports (no USB 3.0). The PT13 measures in at 186 x 42 x 181 mm and weighs 535 grams. The PT13 is compatible with VESA 100x100mm mounts.