SilverStone Redline RL06: An Interesting Budget ATX Case
It's been over two years since last testing out any ATX desktop/tower cases due to using rackmount cases for nearly all of the test systems these days, but for a new Linux VR testing area (will be covered in a separate article this weekend), I went with a conventional ATX PC chassis. The case I went with was the SilverStone Redline RL06 and was pleasantly surprised by the quality of their new budget cases.
Over the past decade at Phoronix I have tested dozens of SilverStone enclosures but hadn't ever tested their "Redline" budget series. When trying to find an affordable ATX enclosure to use for housing a new AMD Ryzen Linux system, I decided to try the white SilverStone Redline RL06 enclosure.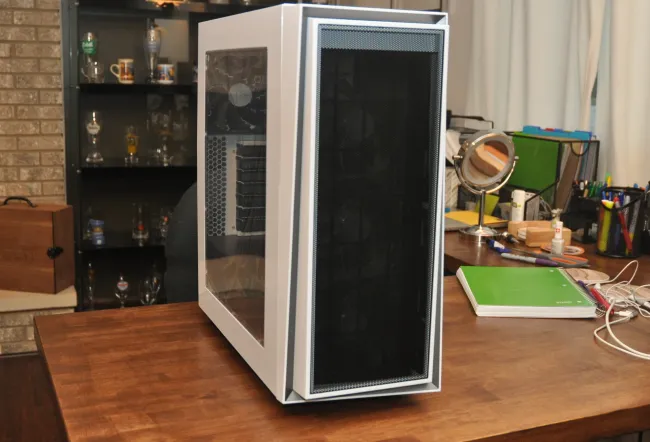 I've been happy with the purchase in the week I've been using the SilverStone RL06 so far, so I decided to mention it in case others are in the market for a case around ~$70 USD. It doesn't feel as quality as say the SilverStone Temjin or Precision cases, but I was surprised by its design and quality for being less than $80.
The RL06 has a very clean internal layout, three 120mm intake fans and one 120mm exhaust fan, magnetic filters, and is sized at 200 x 477 x 455 mm.