AMD Radeon RX 580 Linux OpenGL/Vulkan Benchmarks
For those curious if the Radeon RX 580 "Polaris Evolved" graphics card is worthwhile as a Linux gamer, here are the initial Phoronix figures for the RX 580 8GB graphics card that launched yesterday. These initial tests were done with AMDGPU+RadeonSI/RADV under a variety of OpenGL and Vulkan workloads.
I've only had a few hours so far with the Radeon RX 580 while more tests/articles will come in the days ahead, including tests using the new AMDGPU-PRO 17.10 driver update. For the RX 500 launch I hadn't received any review samples from AMD but yesterday ended up buying the MSI Radeon RX 580 8GB and have been using that for my initial tests.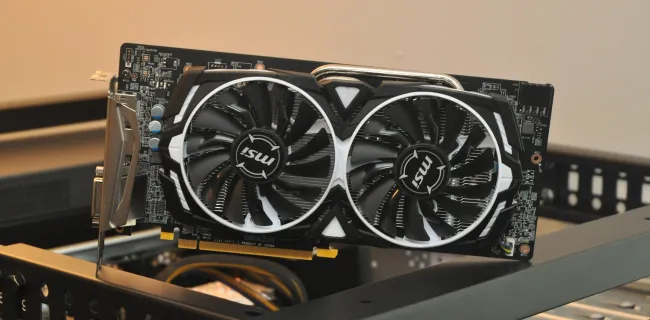 The Radeon RX 580 is only a small upgrade over the RX 480 and features a GPU base clock up to 1257MHz, a graphics frequency up to 1340MHz, 36 compute units, 32 ROPs, 2304 Stream processors, 144 texture units, and GDDR5 video memory on a 256-bit interface. This particular MSI Radeon RX 580 I bought on launch-day was priced at $239 USD.
The RX 580 has a 185 Watt typical board power, requiring an 8-pin PCI-E power connector for this graphics card.
This MSI RX 580 ARMOR 8G OC GAMING graphics card has two fans but I found it to be very quiet overall during the testing experience thus far. Onward to the Linux testing.