Show Your Support: This site is primarily supported by advertisements. Ads are what have allowed this site to be maintained on a daily basis for the past 18+ years. We do our best to ensure only clean, relevant ads are shown, when any nasty ads are detected, we work to remove them ASAP. If you would like to view the site without ads while still supporting our work, please consider our ad-free Phoronix Premium.
NVIDIA's Tegra X1 Delivers Stunning Performance On Ubuntu Linux
NVIDIA's Tegra X1 64-bit ARM SoC running (non-Android) Linux is a beast! I was given access to a SHIELD Android TV that was configured to run Ubuntu Linux, which has led for some exciting benchmarks. In some workloads, the Tegra X1 comes up just shy of an Intel Core i3 "Broadwell" system. The Tegra X1 has me very excited about the future of ARMv8 hardware on Linux and NVIDIA's continued Tegra advancements.
For those not recalling the Tegra X1 launch from earlier this year, the X1 SoC succeeds the K1 and is a 64-bit ARM design that's packing in four Cortex-A57 cores and four Cortex-A53 cores in a big.LITTLE design. The X1 SoC features Maxwell-class graphics, but the focus of this article is just on the CPU benchmarks while the GM20B Maxwell benchmarks will happen at a later date. The Tegra X1 SoC consumes less than 10 Watts.
The SHIELD Android TV is one of the few devices on the market right now being powered by the X1, with sadly there not yet being an updated Jetson development board for this 64-bit SoC, but I've heard it may come later in the year.
The NVIDIA SHIELD Android TV relies on the Tegra X1 SoC while featuring 3GB of RAM, 16GB SSD (500GB HDD for the PRO model), Gigabit Ethernet, HDMI 2.0, USB 3.0, and 802.11ac WiFi connectivity. The NVIDIA SHIELD TV starts at $199 USD or $299 for the PRO version with the 500GB HDD.
With only having remote access to this SHIELD TV configured to run Ubuntu, I so far just ran a few Linux processor benchmarks via the Phoronix Test Suite. The graphics benchmarks as well as some performance-per-Watt/efficiency benchmarks will come once I have physical access to a Tegra X1 system for being able to hook up the USB-based power monitor, etc. I'll also be able to run more benchmarks once I have my hands on an X1 system for being able to more easily port more of the Phoronix Test Suite test profiles (benchmarks) to 64-bit ARM, etc.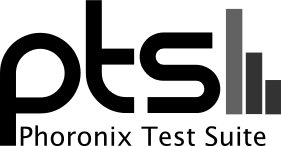 First up for this comparison are the results of a few low-power x86/ARM/MIPS devices (including the Tegra K1) followed by a large comparison of the Tegra X1 compared to the dozens of systems in our large benchmarking server room.