Intel Core i5 13400 Linux Performance - Raptor Lake 10 Cores / 16 Threads For $239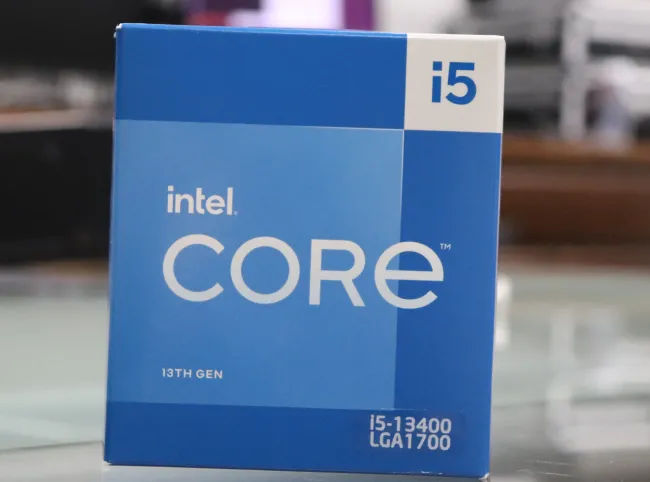 Earlier this month at CES, Intel announced the 35 and 65 Watt Raptor Lake processors alongside the 13th Gen Core Mobile CPUs. Those new Raptor Lake desktop CPUs are now available from multiple Internet retailers and the mid-range Core i5 13400 recently arrived at Phoronix to put it through its paces under Linux.
The Core i5 13400 is Intel's new Raptor Lake CPU at the $239 price point that comes in price-wise between AMD's Ryzen 5 7600 and Ryzen 5 7600X processors. The Core i5 13400 features ten cores made up of 6 high performance P cores and 4 energy efficient E cores. The 10 cores yield 16 threads in total thanks to Hyper Threading with the P cores. The Core i5 13400 is rated for 65 Watts with a 148 Watt maximum turbo power rating. The i5-13400 has a 9.5MB L2 cache and 20MB L3 cache. This mid-range Raptor Lake desktop processor has a 2.5GHz base frequency on the P cores and 1.8GHz on the E cores while the maximum turbo frequency with the performance cores is at 4.6GHz.
As with the rest of the Raptor Lake desktop non-F SKUs, there is the integrated UHD Graphics 730 found with the processor.
At $239 USD this processor does include a standard Intel heatsink. Over the prior generation Core i5 12400 Alder Lake processor, which was only made up of 6 P cores and no E cores, now with Raptor Lake the xx400 variant picks up the four E cores while also increasing the maximum turbo frequency by 200MHz, and an extra 2MB for the L2 cache. But the maximum turbo power rating on the i5-13400 is at 154 Watts compared to 117 Watts with the Alder Lake model having just the six P cores.
AMD's Ryzen 5 7600 at $229 USD features six cores / twelve threads with a 3.8GHz base clock and a maximum boost clock up to 5.1GHz. It has just a 6MB L2 cache but a larger 32MB L3 cache. This processor too is rated for a 65 Watt default TDP. Slightly more expensive is the AMD Ryzen 5 7600X at $249 USD that is still six cores / twelve threads but can boost up to 5.3GHz but with a 105 Watt TDP rating.