Phoronix Linux Meet-Up - 30 May - Munich
Tomorrow evening in Munich, Germany will be a Phoronix meet-up for Linux and open-source fans.
Beginning around 17.00~18.00 on Wednesday evening at
Augustinerkeller
-- the very nice and large beer garden that is just a stone's throw away from the Hauptbahnhof and the wiesn -- will be an informal Phoronix meet-up.
I'll be at the front entrance around 17.00 waiting for a non-Munich resident to show up. After that we'll likely grab a table (or however much space is needed) in the beer garden area (weather permitting) and likely in the tables near the self-service areas and toilets. For those that don't know me,
there's some photos here
and I'll likely be in the usual toe shoes with lederhosen. You can also contact me
via Twitter
.
We'll likely be at Augustinerkeller for a few hours.
This is one of the finest beer gardens in Munich for those that have never visited.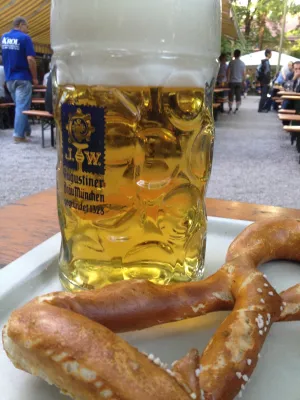 There's plenty of good food and beer to be had while discussing open-source, Linux, and Bavaria.