Happy Holidays! If you enjoy all the original Linux hardware reviews and open-source news content on Phoronix, consider joining Phoronix Premium this holiday season. For Black Friday / Cyber Monday, there is a cyber week special to go premium and enjoy an ad-free experience, native dark mode, and multi-page articles presented on a single page.
GNU Poke 1.0 Released For Poking At Binary Data
The newest GNU project seeing its first release is GNU Poke, which is being inaugurated at v1.0 after being in development for the past three years.
GNU Poke 1.0 is an interactive editor for binary data that beyond basic editing capabilities has an integrated, interactive programming language for describing data structures and operating on them. There is a GUI in the works for Poke along with many other features planned but after the initial three years of development they feel it's now in good enough shape for declaring a 1.0 release.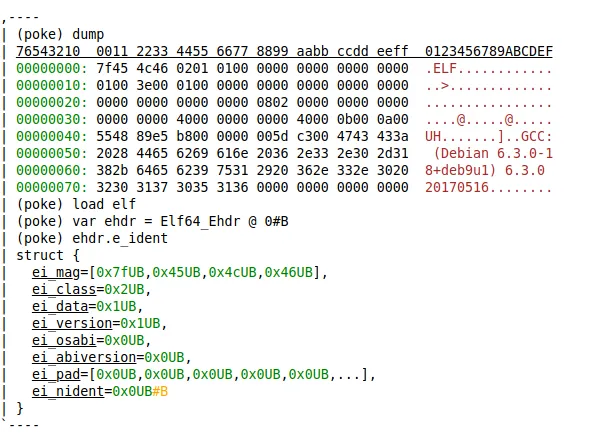 More details on this extensible editor for structured binary data can be found via its
1.0 release announcement
and
project site
.