Ubuntu 18.10's New Theme Is Now Yaru
Since the transition from Unity 7 to GNOME Shell as the default desktop environment on Ubuntu, designers have been working on a proper new theme called "Communitheme" while now it has a new name.
Communitheme is being renamed to Yaru as it becomes the new default theme beginning with the Ubuntu 18.10 "Cosmic Cuttlefish" release. Communitheme/Yaru uses a flat design, bright colors, and a variety of other changes.
Here's a look at Yaru in its current state: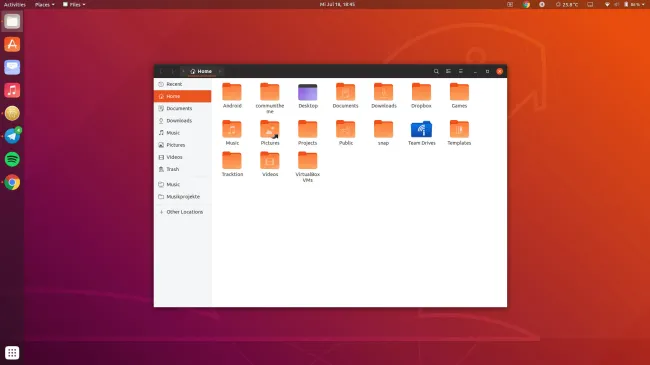 More details on the new Yaru theme for Ubuntu 18.10 can be found via
this blog post
. Ubuntu 18.10 is due out for release in October.