We Rely On Your Support: Have you heard of Phoronix Premium? It's what complements advertisements on this site for our premium ad-free service. For as little as $3 USD per month, you can help support our site while the funds generated allow us to keep doing Linux hardware reviews, performance benchmarking, maintain our community forums, and much more. You can also consider a tip via PayPal.
Ubuntu 18.10's New Theme Is Now Yaru
Since the transition from Unity 7 to GNOME Shell as the default desktop environment on Ubuntu, designers have been working on a proper new theme called "Communitheme" while now it has a new name.
Communitheme is being renamed to Yaru as it becomes the new default theme beginning with the Ubuntu 18.10 "Cosmic Cuttlefish" release. Communitheme/Yaru uses a flat design, bright colors, and a variety of other changes.
Here's a look at Yaru in its current state: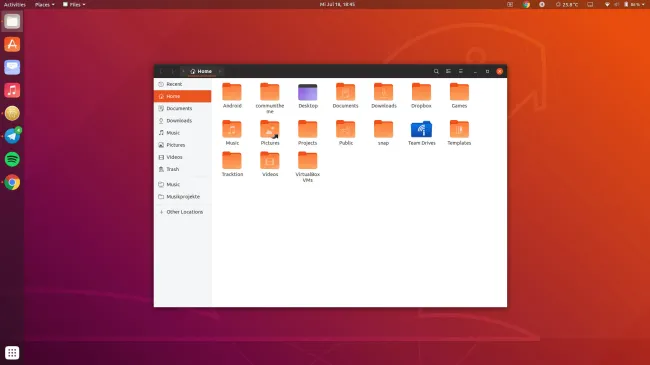 More details on the new Yaru theme for Ubuntu 18.10 can be found via
this blog post
. Ubuntu 18.10 is due out for release in October.