XDC2011 Chicago Recap: Open-Source Graphics, GPGPU, OpenGL 3.0
X.Org developers from Europe also got to try Chicago-style pizza, Bud Light, and other American beverages and dishes.
AMD Treebark.
Classic deep dish pizza, at Gino's East in Chicago.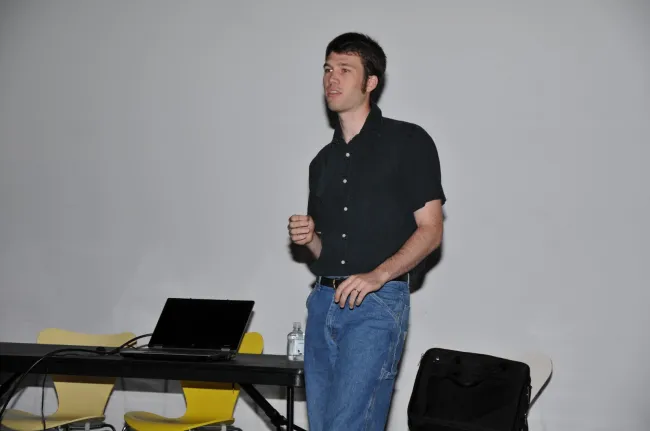 Tom Stellard, a former Google Summer of Code student who worked on the R300 Gallium3D GLSL support and other driver enhancements, is now employed by AMD. During Tom's XDC2011 speech he talked about Mesa compiler stacks. At AMD, Tom is working on OpenCL / Clover State Tracker and other GPGPU-related matters.
Martin Peres offered a Nouveau driver status update. Martin also did a demonstration of the Nouveau hardware-based video support in Mesa using a NVIDIA video engine they discovered through reverse engineering.