Intel's Core i7 5775C Broadwell Is Running Well On Ubuntu 15.10
This summer I wrote about some issues I had with the Core i7 5775C on Linux where under Ubuntu 15.04 the experience was unstable but this socketed Broadwell was running great on Fedora 22. Fortunately, the Ubuntu experience for the i7-5775C with Iris Graphics is much better under the upcoming Ubuntu 15.10 "Wily Werewolf" release.
I've been running Ubuntu 15.10 on the Core i7 5775C Broadwell test-bed this week and haven't encountered any stability issues like I did in the past with Ubuntu 15.04. There was also a BIOS update from MSI that may have helped the situation too.
So even though I was very happy with the i7-5775C once I got it running with Fedora, I'm now even happier that it's working better across other distributions like Ubuntu too. The i7-5775C is quite exciting given the Iris Pro 6200 Graphics with the strong open-source driver. Under Linux, this Broadwell Iris Graphics configuration out-performs AMD APUs with their open-source Gallium3D driver and the CPU performance is also great.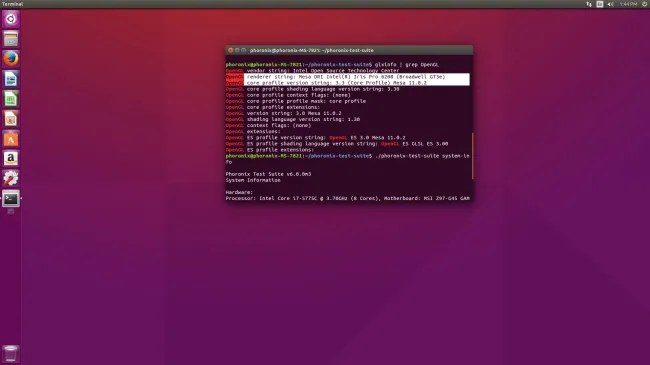 For some fresh Iris Pro 6200 graphics results, I compared the performance on the near-final Ubuntu 15.10 development build against some of the results I captured earlier this summer with what was the latest Linux graphics stack at the time. Ubuntu 15.10 is shipping with the Linux 4.2 kernel and Mesa 11.0, which offers several months of changes compared to my original results.
First up are some results from a comparison just between Fedora 22 and Ubuntu 15.10 for this system followed by some other results that include older Windows 10 figures for Broadwell Iris Graphics. All benchmarks done on this Core i7 5775C + MSI Z97-G45 GAMING system were facilitated using the open-source Phoronix Test Suite benchmarking software.