Mini-Box M350: A Simple, Affordable Mini-ITX Case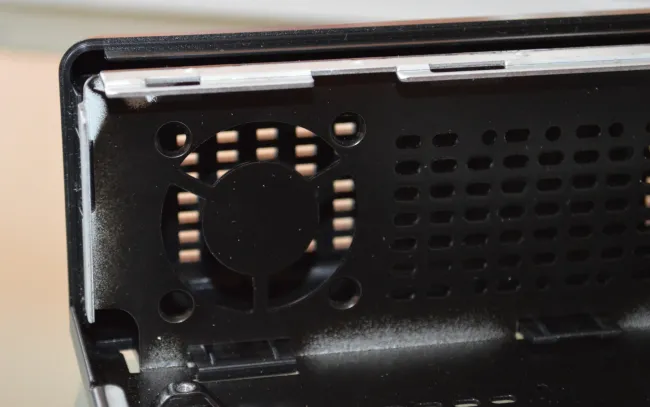 The M350 mini-ITX case is very simple and composed mostly of metal. My only hesitation about using this mini-ITX case for a HTPC or other living room PC would be that there are many holes for airflow on all sides of the chassis, so it will very likely accumulate dust. I would have liked to see some sort of dust filters if outfitting the case with a fan, but unfortunately there isn't that option, nor any other dust prevention measures.
The AAEON EMB-BT1 has its mSATA SSD onboard and relies upon an external DC power supply, so installing the board in this low-cost enclosure was very simple and straightforward. The case did its job for me of just wanting a simple enclosure for running this Bay Trail Atom motherboard from so it could be stacked and run nicely from within the Phoronix test farm. Overall, I'm satisfied with the Mini-Box M350 for costing just $39 at Amazon.com.
For those looking for a fancier mini-ITX chassis, I would highly recommend the SilverStone Raven RVZ01.
If you enjoyed this article consider joining Phoronix Premium to view this site ad-free, multi-page articles on a single page, and other benefits. PayPal tips are also graciously accepted. Thanks for your support.