We Rely On Your Support: Did you know that the hundreds of articles written on Phoronix each month are mostly authored by one individual working insane hours? Phoronix.com doesn't have a whole news room with unlimited resources and relies upon people reading our content without blocking ads and alternatively by people subscribing to Phoronix Premium for our ad-free service with other extra features. You can also consider a tip via PayPal.
Intel 545s 512GB SSD Benchmark On Linux
Intel announced their 545s series SSD last month and it's been making plenty of rounds on Windows. Curious about the Linux performance, I picked up the Intel 545s 512GB SATA 3.0 SSD for benchmarking on Linux.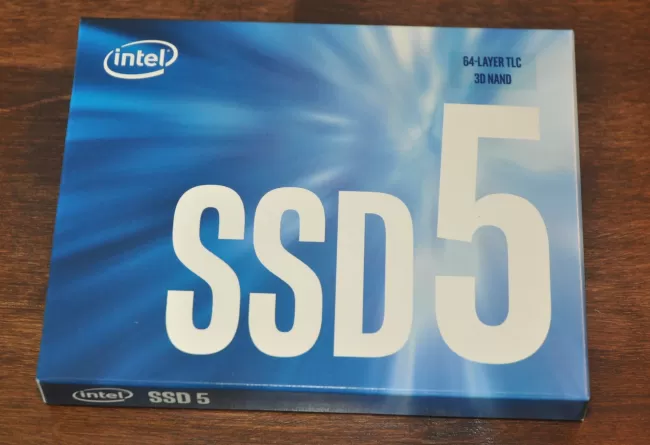 The Intel 545s SSD offers 64-layer Intel 3D TLC NAND, support for AES 256-bit encryption, and offers a fair amount of value with this 512GB SSD costing just about $180 USD. Intel rates their new SSD as up to 75k IOPS for random 4K reads, up to 90k IOPS for random 4K writes, sequential reads up to 550MB/s, and sequential writes up to 500MB/s.
The Intel 545s series is the successor to the 540s, makes use of the Silicon Motion SM2256 controller, and won't be as fast as newer NVMe SSDs but this is geared for mainstream/consumer users. Intel backs the 545s with a five year warranty.
I had bought the Intel 545s 512GB SSD for $179 USD on NewEgg. Other SSDs in this Linux benchmark comparison mix off the 4.12 kernel and using an EXT4 file-system included: - Corsair Force MP500 240GB NVMe, Crucial MX500 525GB SATA 3.0 SSD, Samsung 950 PRO NVMe 256GB, Intel Optane 16GB acting as a standalone drive, ADATA SU800 128GB SATA 3.0 SSD, Western Digital WD10EZRX-00A 1TB as a SATA 3.0 HDD, DREVO X1 SSD 60GB low-cost SATA 3.0 drive, Toshiba THNSN5128GPU7 128GB NVMe SSD, and this new Intel SSDSC2KW51 512GB drive. All of these Linux HDD/SSD Linux benchmarks were carried out in a fully-automated and reproducible manner using the open-source Phoronix Test Suite benchmarking software.