Windows 10 Creators WSL vs. Clear Linux vs. Ubuntu 17.04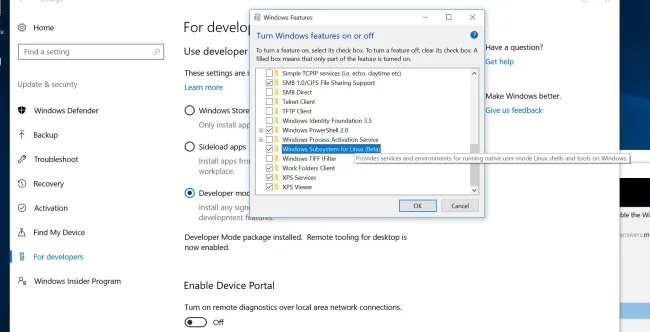 Windows 10 Creators Update was released earlier this month by Microsoft as the latest installment to Windows 10. Since it's been a few months since last benchmarking the "Windows Subsystem for Linux" (WSL), a.k.a. "Bash for Windows", here are some fresh benchmarks of Ubuntu atop Windows 10 Creators Update vs. Intel's Clear Linux vs. Ubuntu 17.04.
The Windows Subsystem for Linux remains a very easy way if you need to run some Bash scripts, use SSH, etc from this Ubuntu environment atop Windows 10. The tests for this article were done with Windows 10 Creators Update and all available system updates as of 22 April.
All of the testing was done with a Core i7 7700K system (4.2GHz base frequency, 4.5GHz turbo), 16GB DDR4, Samsung 950 PRO NVMe 256GB SSD, MSI Z270-A PRO motherboard, and HD Graphics 630. All the system hardware components remained the same during the benchmarking process.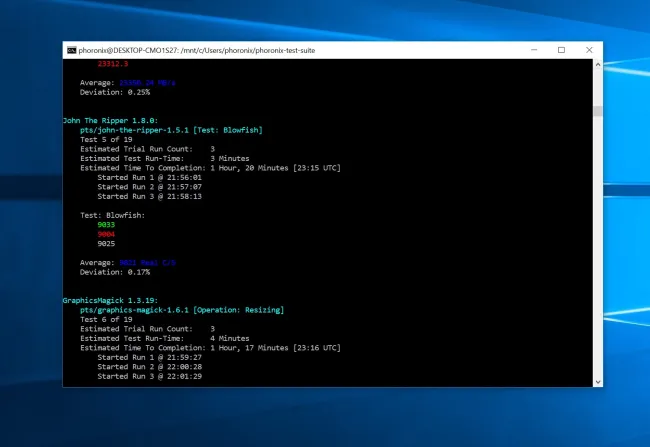 All of these benchmarks were done in a fully-automated and reproducible manner using the open-source Phoronix Test Suite benchmarking software.