Ubuntu Linux Squeezes ~20% More Performance Than Windows 11 On New AMD Zen 4 Threadripper
With currently reviewing the HP Z6 G5 A workstation powered by the new 96-core AMD Ryzen Threadripper PRO 7995WX Zen 4 processor, one of the areas I was curious about was how well HP's tuned Microsoft Windows 11 compares to that of Linux. In this article is looking at how the Microsoft Windows 11 performance is out-of-the-box with the HP Z6 G5 A workstation as configured by HP versus a clean install of Ubuntu 23.10 with the Linux 6.5 kernel.
Going back to the original AMD Ryzen Threadripper processors, Linux has long possessed a performance lead over Microsoft Windows. With Linux typically being the dominant OS of HPC systems and other large core count servers, the Linux kernel scheduler has coped better than various flavors of Windows when dealing with high core count processors. Paired with some early Windows issues that Microsoft and AMD has since worked through. Linux has gained a reputation of handling these HEDT systems better than Windows.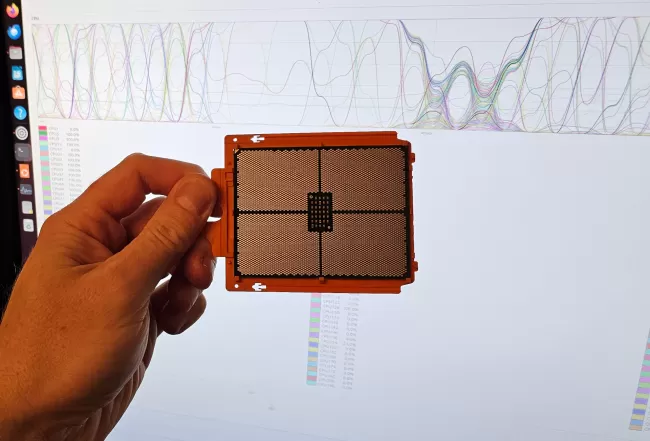 In being curious about the difference for these new Zen 4 Threadrippers and now being able to push things to the extreme with the Threadripper PRO 7995WX 96-core / 192-thread processor, I set out for some fresh benchmarks. The HP Z6 G5 A review unit was preloaded with Microsoft Windows 11 Pro as configured by HP and so it makes for a nice perspective of looking at the Windows performance as validated by the hardware vendor.
After running through all of the Windows benchmarks of tests relevant to HEDT/workstations and that work similarly on Windows and Linux, I then set out to do the Linux benchmarks. Ubuntu 23.10 was run for providing a clean, out-of-the-box look at this common desktop/workstation Linux distribution. Benchmarks of other Linux distributions will come in time in follow-up Phoronix articles. But for the most part the Ubuntu 23.10 performance should be largely similar to that of other modern Linux distributions with the exception of Intel's Clear Linux that takes things to the extreme or those doing non-default tinkering to their Linux installations.
The HP Z6 G5 A for all testing was configured with the Ryzen Threadripper PRO 7995WX at default frequencies, 8 x 16GB DDR5-5200 Hynix RDIMMs, Samsung MZVL21T0HCLR-00BH1 NVMe SSD, NVIDIA GeForce RTX A4000 16GB graphics. A full review on the HP Z6 G5 A Threadripper workstation will be published in a separate article on Phoronix in early December.
From there the up-to-date Windows 11 Pro Build 22631 (H2'23) was tested against Ubuntu 23.10 with its stable release updates. Let's see how Windows and Ubuntu Linux perform on this 96-core / 192-thread Zen 4 workstation with 128GB of RAM.