Performance-Per-Watt & How The Raspberry Pi 2 + Pi Zero Compare To Old NetBurst CPUs
After starting to run some Raspberry Pi Zero benchmarks this weekend, I'm back today with more benchmarks. In this article is also an interesting comparison showing the performance of the Raspberry Pi Zero and Raspberry Pi 2 against old "Northwood" Pentium 4 and Celeron processors from the Socket 478 NetBurst days. The many results in this article also include power consumption and performance-per-Watt metrics for this $5 ARM single board computer.

The Pi computers go up against an old Socket 478 system with i875P Canterwood motherboard.
There are results from a few different comparisons in this article. One of the main things was seeing if the Raspberry Pi can compete old Intel x86 CPUs from more than one decade ago. For this comparison I used the Phoronix Test Suite data from the birthday article earlier this year of Comparing Today's Modern CPUs To Intel's Socket 478 Celeron & Pentium 4.
The Pi Zero is only a little bit wider than the size of a Socket 478 CPU... and that's for the entire single-board computer. The Raspberry Pi devices consume only a few Watts while the Pentium 4 C 2.8GHz tested here has a 69.7 Watt TDP and the Celeron D 320 has a 73 Watt TDP for being a single-core 2.4GHz CPU.
First up are the raw performance results comparing the Raspberry Pi Zero and Raspberry Pi 2 to the Pentium 4 2.8GHz and Celeron 2.4GHz results. Following that are the power consumption and power efficiency results with those two old NetBurst CPUs plus also tossing in an Intel Atom Z3735F, Core i3 5010U, and Celeron N2820. Third there are more power results just between the Raspberry Pi 2 and Raspberry Pi Zero. Lastly are results comparing the Raspberry Pi devices to a range of Intel/AMD x86 devices inside our Phoromatic powered test lab for Phoronix and LinuxBenchmarking.com.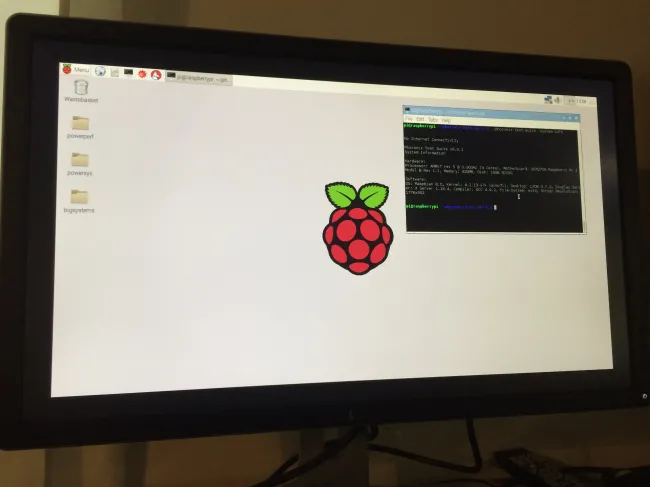 When it came to monitoring the power consumption on each system, a AC-based WattsUp Pro power meter was used, which the Phoronix Test Suite then polls via USB for recording the power data in real-time for each of the automated benchmarks being carried out. Raspbian 8.0 with all available updates was used on both the Raspberry Pi 2 and Raspberry Pi Zero.
With all of that said, first up are the comparison results in raw performance for the Pi devices compared to the Pentium 4 and Celeron CPUs from the NetBurst days... But before getting too far ahead, if you find these tests interesting along with my many other Linux hardware articles, consider subscribing to Phoronix Premium or making a PayPal tip this holiday season.