Windows 10 Radeon Software vs. Ubuntu 17.04 + Linux 4.12 + Mesa 17.2-dev
With having carried out a new Windows 10 install this week for the latest Windows 10 WSL / VirtualBox benchmarking, I used this as a fresh opportunity for some new Windows 10 vs. Ubuntu Linux benchmark figures.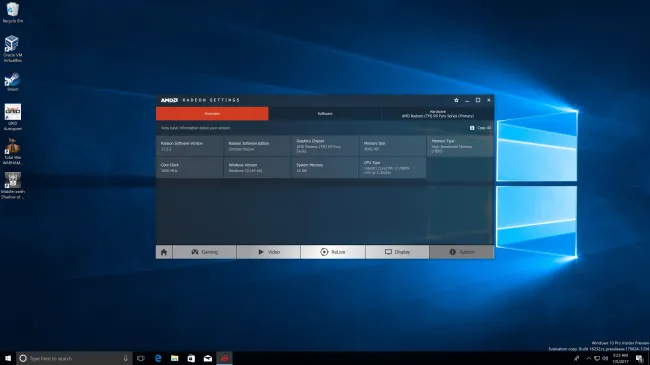 From the Windows 10 Pro x64 installation I ran some tests using a Radeon R9 Fury graphics card with Radeon Software Crimson ReLive 17.6.2. I then ran the same benchmarks on Ubuntu 17.04. The Ubuntu tests were done with a stock install (Linux 4.10 + Mesa 17.0.3) and then again when upgrading to the newly-released Linux 4.12.0 stable plus Mesa 17.2-dev + LLVM 5.0 SVN via the Padoka PPA.
During the benchmarking process the same system was used for benchmarking consisting of the Intel Core i9 7900X SkylakeX-, 240GB Corsair Force MP500 NVMe SSD, MSI X299 SLI PLUS motherboard, 4 x 4GB DDR4-3200 memory, and the Radeon R9 Fury graphics card.
The tests consisted of both cross-platform automated tests via the Phoronix Test Suite as well as some manually facilitated tests via Steam. This is a smaller comparison than usual but still provides a fresh look at the Windows vs. Linux Radeon driver gaming performance.