AMD Radeon With Linux 6.1 + Mesa 23.0-dev vs. NVIDIA R525 Gaming Performance
With the Linux 6.1 kernel due to be released in the next week, Mesa 23.0-devel continuing to see a lot of improvements land for RADV and RadeonSI, and the NVIDIA R525 Linux driver series being available, here is a fresh look at the AMD Radeon vs. NVIDIA GeForce Linux gaming performance with various graphics cards and an assortment of Linux games -- both native and via Valve's Steam Play.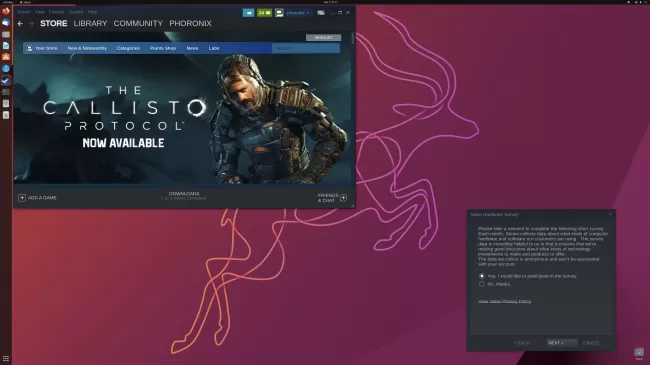 This round of Radeon graphics card testing was using Linux 6.1 Git paired with Mesa 23.0-devel from the Oibaf PPA, as of the 23 November state when testing initiated. The Radeon cards re-tested for reference were the Radeon VII, RX 5700 XT, RX 6600, RX 6600 XT, RX 6700 XT, RX 6750 XT, RX 6800, and RX 6800 XT. Testing was with the hardware I had available with sadly never having received any RX 6900 series review samples from AMD.
Over on the NVIDIA driver side the NVIDIA 525.53 driver was used as the latest as of testing time while using the Linux 6.0 kernel there for compatibility with the proprietary driver stack. Tested there were the RTX 3060, RTX 3060 Ti, RTX 3070, RTX 3070 Ti, RTX 3080, RTX 3080 Ti, and RTX 3080. Unfortunately NVIDIA has yet to supply any RTX 40 series graphics cards for Linux testing at Phoronix so I cannot comment at all on the Linux support there.
Plus for fun is also the Intel Arc Graphics A770 in the games able to handle that graphics card and running there was the Linux 6.2 DRM-Next state where DG2/Alchemist is deemed stable and Mesa 23.0-devel using the same build as for the Radeon testing.
From there a fresh round of Linux gaming benchmarks were run on this AMD Ryzen 9 7950X system with Ubuntu 22.10.