Show Your Support: Did you know that the hundreds of articles written on Phoronix each month are mostly authored by one individual? Phoronix.com doesn't have a whole news room with unlimited resources and relies upon people reading our content without blocking ads and alternatively by people subscribing to Phoronix Premium for our ad-free service with other extra features.
Linux Memory Performance With Intel Kabylake From DDR4-1600 To DDR4-3333MHz
For those that may be thinking about picking up an Intel Kabylake processor and trying to justify if DDR4-2400 memory is worthwhile for your budget, or even faster DDR4 memory via XMP profiles / overclocking, here are some tests using a Kabylake CPU and testing DDR4 memory at frequencies from 1600MHz up to 3333MHz.
This article is intended for providing some reference DDR4 memory Linux benchmarks at different frequencies in conjunction with an Intel Core i5 7600K running on an ASUS PRIME Z270-P motherboard. The memory I used throughout all of this testing was the Corsair Vengeance 2 x 8GB DDR4-3200MHz memory 16 Memory Kit.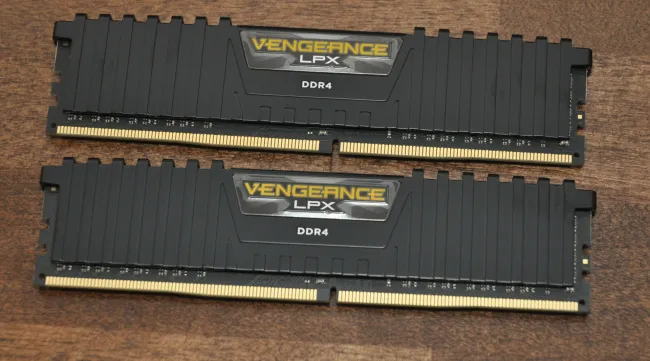 This Corsair memory used has an XMP profile for running the memory at DDR4-3200MHz with 16-18-18-36 latencies at 1.35V. Plopping these DIMMs into the PRIME Z270-P motherboard with i5-7600K, as soon as activating the XMP profile, the system had no troubles running at 3200MHz. I was able to increase it to 3333MHz too without any issues, but trying to push the memory further than that resulted in problems with the HD Graphics 630 not working due to timing issues. So for these Linux tests today I ran this memory at frequencies from 1600MHz to 3333MHz while running various real-world and synthetic Linux benchmarks. During testing only the frequency was changing without any tweaking of the latency or other tunables.
All of this benchmarking was done in a fully-automated and reproducible manner using the open-source Phoronix Test Suite benchmarking software. Ubuntu 16.10 x86_64 was running on the system with the Linux 4.10 kernel.