Intel Core i9 7980XE Linux Benchmarks: 18 Core / 36 Threads For $1999 USD
Besides the embargo expiring this morning on the Intel Core i9 7960X, the Core i9 7980XE Extreme Edition processor is also now fair game. Here is our look at the Linux performance for this 18 core / 36 thread processor within a single 165 Watt package.
The Core i9 7980XE is the new top-of-the-line Intel X-Series processor with hitting 18 cores / 36 threads compared to the 16 cores found within the i9-7960X or AMD's Threadripper 1950X. With the 18 cores there is a 2.6GHz base frequency and maximum turbo frequency of 4.2GHz or 4.4GHz for the Turbo Boost Max 3.0 speed. The turbo frequencies are the same as the i9-7960X, but the base clock is 200MHz lower in order to squeeze in the extra cores while maintaining the same 165 Watt TDP. The i9-7980XE also yields a 24.75MB L3 cache size. The other specifications including quad-channel DDR4-2666, AVX-512, 44 PCI Express lanes, etc are the same as the rest of the Core i9 7800/7900 series line-up.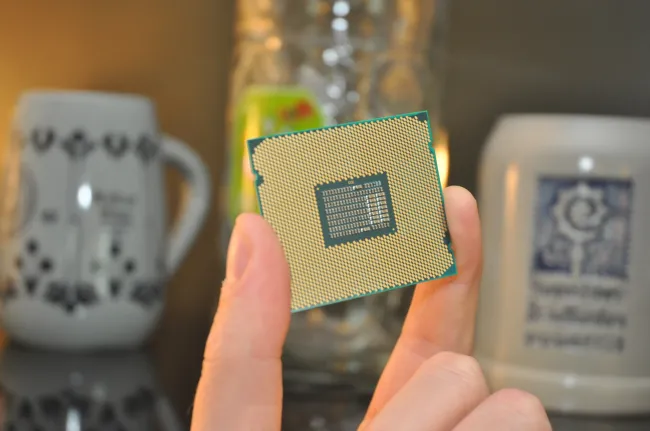 Like the other processors already tested on Phoronix using the LGA-2066 socket with X299 motherboards, the Core i9 7980XE is playing fine with Linux. At first though I was experiencing odd stability issues with the 7980XE even when trying different BIOS revisions, different RAM, XMP enabled/disabled, and changing other common hardware/software settings. It was weird as not experienced by the other X-Series processors, but in the end seems related to the MSI X299 SLI PLUS. Once switching the Core i9 7980XE to the ASUS PRIME X299-A motherboard, the problems have been gone and with this motherboard has been running 100% stable with the latest 0802 firmware revision.
Due to the previous board stability issue, a lot of the time was eaten up debugging the situation and thus this article is a bit shorter than would have been desired.
The Core i9 7980XE was tested with the ASUS PRIME X299-A, 4 x 4GB DDR4-3200 Corsair memory, Corsair 240GB Force MP500 NVMe SSD, and running Ubuntu 17.10 with the Linux 4.13 kernel, GCC 7.2.0, and an EXT4 file-system. The comparison systems for this article were the Core i7 7740X, Core i7 7280X, Core i9 7900X, Core i9 7960X, and Threadripper 1950X.
The Core i9 7980XE could work out fine with air cooling when using the Noctua NH-D9L and four fans within the Rosewill 4U server chassis.
All of these benchmarks were facilitated in a fully-automated and standardized manner using the open-source Phoronix Test Suite benchmarking software.