Demystifying Codenames: Trondheim
When pushing out the first public release of the Phoronix Test Suite, it was announced that the first stable (v1.0) release of this Linux benchmarking suite is codenamed "Trondheim", but what does that mean? After being bombarded with messages asking what is Trondheim or what it means as a codename, we have decided to explain it once and for all in this article.
Trondheim is a small but attractive city in the northern part of Norway that's actually not too far from Hell. It's rich in cultural history, but recently it has been on its way to becoming a technology mecca. Google has an advanced computer-engineering center in Trondheim and there are also offices for Yahoo and other technology companies. The Norwegian University of Science and Technology -- where Richard M Stallman has previously spoken -- is also based in Trondheim. It's also home to the Trondheim Linux User Group. The population of this Norwegian city is less than 256k.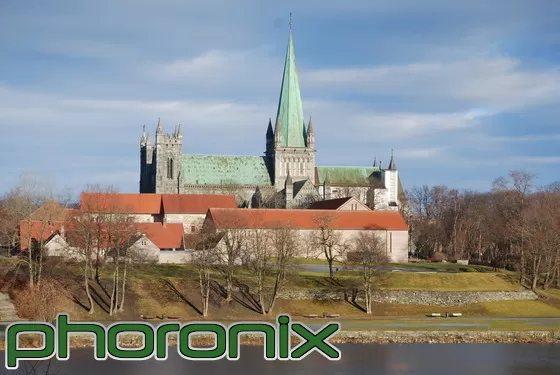 Trondheim is a very nice Nordic town and was chosen as the codename for the first stable release of the Phoronix Test Suite for its unique characteristics and not many -- if any at all -- other free (or closed) software projects using Norwegian towns as their release codenames. It's as simple as that.
For your viewing pleasure, on the next page are a few more photographs from a recent trip to Trondheim, Norway. We hope you are all looking forward to Phoronix Test Suite "Trondheim" this year! Phoronix Test Suite 0.2.1 was released yesterday and we'll have another development release out in the coming days.