AMD Radeon HD 8670D Preview On Linux
This past weekend I delivered benchmarks of the AMD A10-6800K Richland APU under Ubuntu Linux. This mild upgrade over AMD's Trinity APU ran faster on the CPU side and overclocked well, but how do the graphics performance under Linux? In this article are benchmarks of the Radeon HD 8670D running the Catalyst Linux driver on Ubuntu and compared to the previous-generation Radeon HD 7660D APU graphics.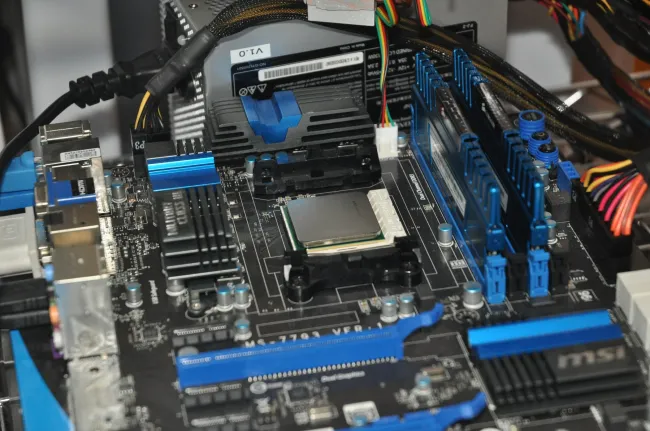 This article is part one to several Phoronix articles looking at the Radeon HD 8670D graphics found on the A10-6800K. Other articles will compare the open-source Radeon Gallium3D performance to Catalyst for this Richland APU, comparison to discrete GPUs, and then looking at the open-source driver performance in various scenarios such as with the SB shader optimizing back-end, dynamic power management, and other tunable options (as far as why the results are strewn across multiple articles, see the note at the end of this article). The numbers in this article just lay out some base figures about expectations of a stock AMD A10-5800K "Trinity" compared to A10-6800K "Richland", when both were at stock speeds and then the A10-6800K overclocked to 4.70GHz from its 4.10GHz base frequency.
The AMD Radeon HD 8670D graphics core found on the A10-6800K has a base frequency of 844MHz and boasts 384 GPU cores. When installing the proprietary AMD Catalyst driver, testing happened to be from the Catalyst 13.6 Beta and there the APU graphics were working without any issues. The latest AMD Catalyst Linux graphics driver worked great for the Radeon HD 8670D graphics.
While the later articles will cover the open-source support for this APU, if running Linux 3.9, recent xf86-video-ati Git, and Mesa 9.1 or newer you should be in good shape. The ATI DDX driver packaged in Ubuntu 13.10 at the time didn't have the Richland PCI IDs so there was no acceleration at first, but after that it was running with the Mesa 9.1 stack currently found in the Saucy repository. Of course, recommended for best performance and support would be Mesa 9.2 Git and the Linux 3.10 kernel. While the marketing name is Radeon HD 8670D, this isn't a Southern Islands (or Sea Islands for that matter) GPU but uses the mature R600 Gallium3D driver.