Show Your Support: This site is primarily supported by advertisements. Ads are what have allowed this site to be maintained on a daily basis for the past 18+ years. We do our best to ensure only clean, relevant ads are shown, when any nasty ads are detected, we work to remove them ASAP. If you would like to view the site without ads while still supporting our work, please consider our ad-free Phoronix Premium.
AMD Ryzen Threadripper 2920X & 2970WX Linux Performance Benchmarks
Beginning today the AMD Ryzen Threadripper 2970WX and 2920X processors are shipping and we are now allowed to share our performance benchmarks for these latest Zen+ Threadripper 2 processors. Here's a look at the Linux performance and related metrics for these new 12-core/24-thread and 24-core/48-thread processors.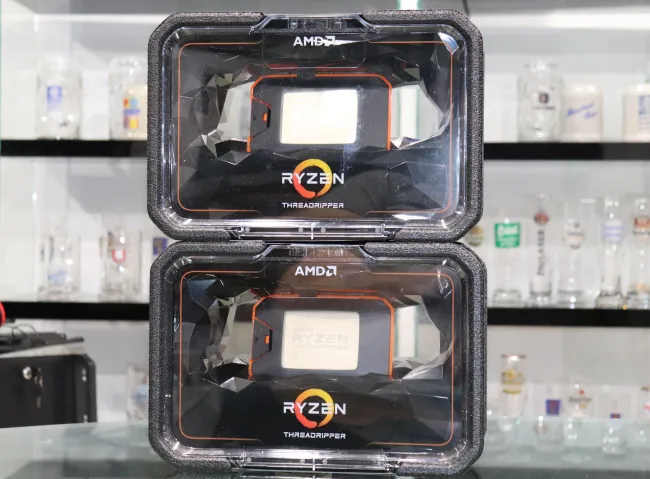 The availability of the Threadripper 2920X and 2970WX round out the initial line-up of AMD Threadripper 2 processors announced this summer. It was back in August that was the launch of the Threadripper 2950X as a very viable upgrade over the first-generation Threadripper 1950X and then jaw-dropping was the top-end Threadripper 2990WX with its 32-cores and 64-threads.
As we've shared over the days and months that followed, the 2990WX in particular has been really quite legendary on Linux (as well as BSD) operating systems while Microsoft Windows had some initial (and seemingly still ongoing) scheduling bottlenecks with Threadripper 2. These high-core/thread count processors also make a lot of sense in general to Linux users due to generally compiling code and other parallel tasks more often than a normal Windows user would likely utilize. Now here we are today to look at the Threadripper 2920X and 2970WX to see how these HEDT processors perform compared to the other Threadripper parts as well as the Intel competition.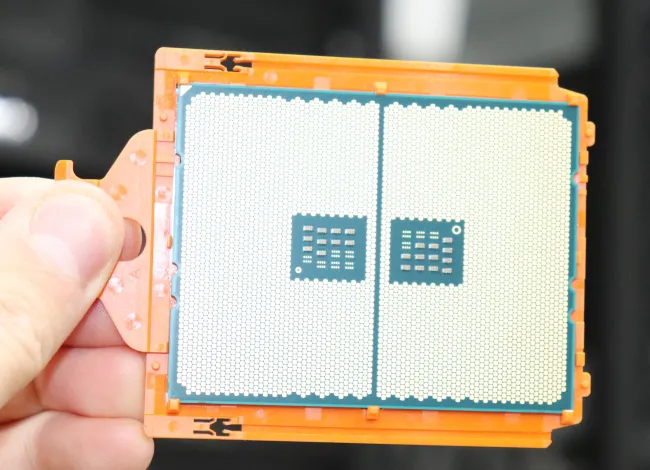 The Threadripper 2920X is a 12-core / 24-thread processor that offers a 3.5GHz base frequency with 4.3GHz boost frequency. This CPU has a 32MB L3 cache, manufactured on a 12nm process, and the rest of the common features throughout the Threadripper 2 line-up like quad-channel DDR4-2933 support. The 2920X has a 180 Watt TDP like the Threadripper 2950X. This CPU is launching at $649 USD compared to the Threadripper 2950X in its 16C/32T configuration with the same base clock frequency but with a 4.4GHz boost frequency (+100MHz) priced at $899 USD, so it's a nice step above what is offered by the current top-end Ryzen 7 (2700X) and only ~$100~150 more than the Intel Core i9 9900K 8C/16T part.
The Threadripper 2970WX meanwhile comes in at $1299 USD to fit in between the $899 Threadripper 2950X and the $1799 Threadripper 2990WX. The Threadripper 2970WX offers 24 cores / 48 threads and matches the base/boost clock frequencies of the 2990WX at 3.0GHz and 4.2GHz, respectively. The specs come to being just like the Threadripper 2990WX but with 24 cores / 48 threads rather than 32 cores / 64 threads, which leads to the price being $500 less. The 2970WX still maintains a 250 Watt TDP and 64MB L3 cache.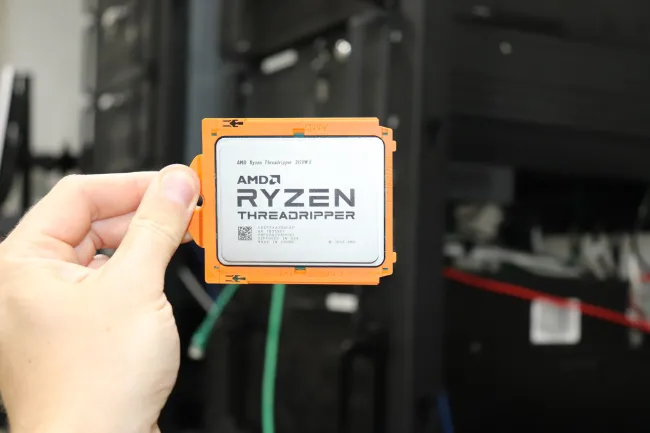 The AMD Threadripper 2920X and 2970WX processors continue to work with all existing AMD X399 motherboards, for my launch day testing I have been mostly testing these new parts with the Gigabyte X399 AORUS GAMING 7 motherboard. Thanks to AMD for supplying these review samples in time for being able to once again deliver launch-day Linux performance results especially given the many common multi-threaded workloads Linux users tend to encounter.