Btrfs Will Finally "Strongly Discourage" You When Creating RAID5 / RAID6 Arrays
For a number of years it has been known that
the Btrfs RAID5 and RAID6 code is potentially unsafe
and not nearly as mature as the native RAID support found in this Linux file-system for other levels. Finally now we are seeing the Btrfs user-space programs warn the user when attempting to create such Btrfs native RAID 5/6 configurations.
There have been improvements to the Btrfs RAID 5/6 code in recent years but still it's not nearly as well off as the RAID 0/1/10 support. On
the Btrfs Wiki
there has been information on the RAID 5/6 status and the implementation's current shortcomings. But if you don't read the Wiki or past news articles about the iffy Btrfs RAID 5/6 code, you might not know about it... So finally in 2021, the Btrfs user-space programs are warning the user.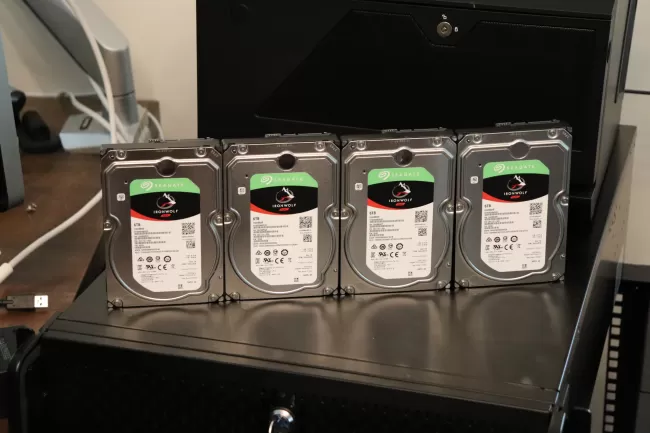 With Friday's
Btfs progs 5.11
update, there are warnings in place when trying to use RAID5 or RAID6 modes on file-system creation with
mkfs.btrfs
or in the balance/convert path for going to RAID 5/6. "
RAID5/6 support has known problems is strongly discouraged to be used besides testing or evaluation,
" reads one of the warnings by Josef Bacik and merged by maintainer David Sterba of SUSE.

Using a Btrfs RAID profile besides RAID5/RAID6 is strongly encouraged for your multi-disk setups.
These RAID 5/6 warnings for the Btrfs user-space programs were written last year but finally merged this week for the v5.11 release. Hopefully in the not too distant future the Btrfs RAID 5/6 support will finally be considered mature and safe for production.
The Btrfs progs 5.11 release also carries a number of bug fixes, a new
create-control-device
sub-command, and other minor changes.