How Unity, Compiz, GNOME Shell & KWin Affect Performance
While open-source drivers are largely community-maintained and managed, even with the official ATI/AMD Catalyst Linux driver there were also problems. When using the Unity desktop with the GNOME Shell (v3.0.2), icons would often go missing and there would be other corruption.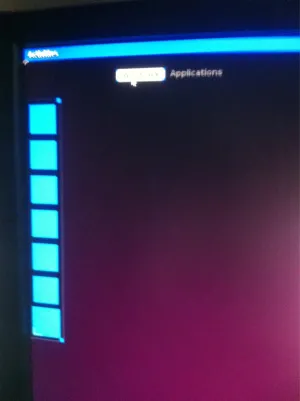 This issue occurred using the GNOME3 PPA for Ubuntu 11.04 and when using the official fglrx driver that's bundled in the Natty repositories. However, even with the latest NDA-covered Catalyst drivers we have access to at Phoronix, this issue still was open. The GNOME Shell looked more like Tetris blocks than a desktop.
The only driver configuration where we did not hit any noticeable problems across Unity / GNOME 2 with Metacity / GNOME 2 with Compiz / KDE / GNOME Shell was with NVIDIA's proprietary Linux driver. The various desktop components and proprietary drivers were what's available in the Natty repository aside from later using the GNOME3 PPA and also relying upon the latest upstream Mesa / kernel / DDX / libdrm Git repositories for the open-source Nouveau and Radeon drivers.
While the NVIDIA proprietary driver already wins some major points in this case for being the only Linux driver tested to properly work in all configurations, let's show the results for what happens when running OpenGL games under the different configurations.
This testing led us once again to using an Intel Core i5 2500K "Sandy Bridge" system with the Sapphire Pure Black P67 Hydra motherboard, 4GB of system memory, 250GB Seagate SATA HDD, and a range of graphics cards. The tested graphics cards included an ATI Radeon HD 5750 and NVIDIA GeForce 9800GT with both the open and closed-source drivers. Testing had also taken place with an ATI Radeon X1800XL and NVIDIA GeForce GT 240 when experiencing the various desktop bugs, which were reproducible with that hardware as well.
The desktop versions included GNOME 2.32.1, Unity 3.8.10, KDE 4.6.2, and GNOME Shell 3.0.2. With the Ubuntu 11.04 x86_64 base was the X.Org Server 1.10.1 release, GCC 4.5.2, and an EXT4 file-system. When testing the proprietary drivers, the default Linux 2.6.38 kernel was used with the NVIDIA 270.41.06 and Catalyst 11.4 drivers that are available from the Natty repository. For the open-source drivers, the "latest and greatest" was used, which included the Git of the Linux 2.6.40/3.0 kernel, Mesa 7.11-devel, libdrm, and the xf86-video-ati and xf86-video-nouveau components all from 28 May.
Via the Phoronix Test Suite, under each configuration we ran a variety of OpenGL games including Nexuiz, OpenArena, Warsow, World of Padman, Urban Terror, Lightsmark, and Unigine Tropics.