Using The New Radeon Gallium3D 2D Color Tiling
It is a good thing that these patches have not been merged yet, since they can be problematic.
With VDrift, some colors would be incorrect. However, this was only for select GPUs (seemed to mostly happen for Evergreen-class hardware).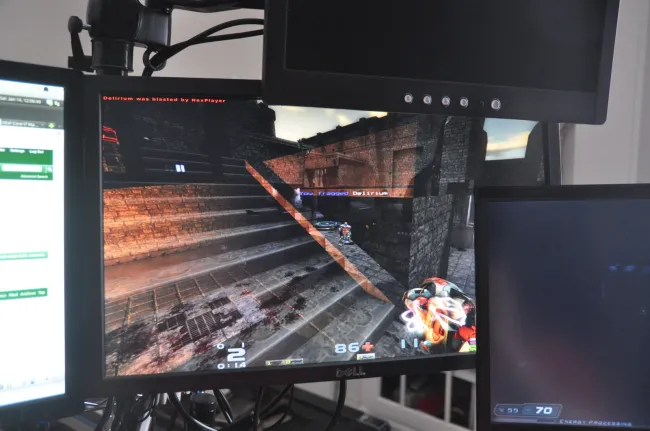 When running Nexuiz with 2D color tiling enabled, the issues were more noticeable. Several floor and wall surfaces were being rendered transparent with these patches enabled... Seeing through random walls and floors.