Ubuntu 9.04 Beta vs. Fedora 11 Beta Performance
Last week marked the release of the Ubuntu 9.04 Beta and this week there is the planned release of the Fedora 11 Beta. Both distributions are similar in the respect they will be upgrading several common packages like GNOME 2.26, but in Fedora 11 are more upstream (and experimental) bits like kernel mode-setting, the EXT4 file-system by default, and various other features. Being the Linux benchmarking fanatics that we are, we set out to run a few performance tests comparing the Ubuntu 9.04 Beta to the latest Rawhide packages that will make up today's Fedora 11 Beta release.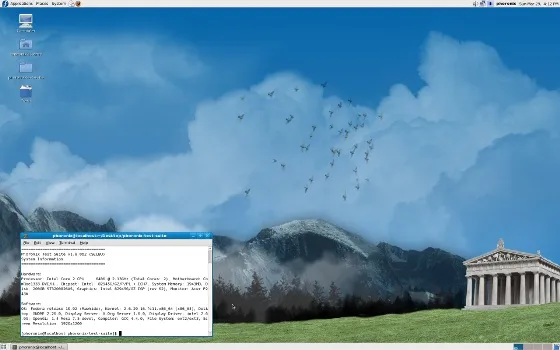 For this initial round of Ubuntu 9.04 versus Fedora 11 testing we used the Ubuntu 9.04 x86_64 release and on the cap-wearing side we used all of the Fedora Rawhide (x86_64) packages as of March 29, 2009. The Fedora 11 Beta provides the Linux 2.6.29 kernel, GNOME 2.26.0, X Server 1.6.0, xf86-video-intel 2.6.99, Mesa 7.5-devel, GCC 4.4.0, and by default is formatted to an EXT4 file-system. The Ubuntu 9.04 Beta meanwhile shipped with the Linux 2.6.28, GNOME 2.26.0, X Server 1.6.0, xf86-video-intel 2.6.3, Mesa 7.3, GCC 4.3.3, and was using the default EXT3 file-system.
The hardware used for this Linux distribution testing was an Intel Core 2 Duo E6400 processor, ASRock ConRoe1333-DVI/H motherboard, 2GB of DDR2 system memory, and a 200GB Seagate ST3200826AS Serial ATA HDD. With the Phoronix Test Suite we ran a total of fifteen tests with the different test profiles consisting of timed PHP compilation, LAME MP3 encoding, FLAC audio encoding, FFmpeg, GnuPG, OpenSSL, GraphicsMagick, Bwfirt, C-Ray, POV-Ray, IOzone, Flexible IO Tester, and 7-Zip compression.