Show Your Support: Did you know that the hundreds of articles written on Phoronix each month are mostly authored by one individual? Phoronix.com doesn't have a whole news room with unlimited resources and relies upon people reading our content without blocking ads and alternatively by people subscribing to Phoronix Premium for our ad-free service with other extra features.
NVIDIA's GeForce Driver On Ubuntu 14.04 Runs The Same As Windows 8.1
After in the past few days delivering fresh results looking at the Intel Haswell graphics performance between Windows 8.1 and Ubuntu 14.04 LTS and then looking at the AMD Radeon performance between Windows 8.1 and Ubuntu 14.04 while also testing the open-source Radeon Gallium3D drivers, in this article our attention has turned to the NVIDIA Windows vs. Linux performance with GeForce 600/700 series graphics cards.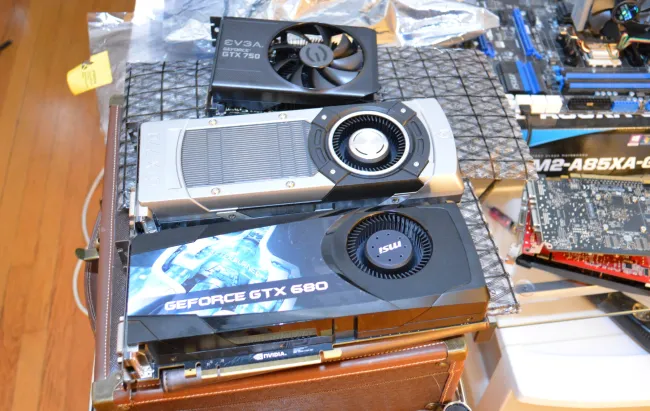 Like the earlier Intel and AMD articles, this testing is being done when running Ubuntu 14.04 LTS and Microsoft Windows 8.1 64-bit from the same hardware. The official NVIDIA Linux graphics drivers were loaded on each platform and the same OpenGL games/benchmarks were carried out in a fully-automated and reproducible manner using the Phoronix Test Suite software. The open-source Nouveau graphics driver wasn't tested on the NVIDIA hardware for this article since its support simply isn't ready for the latest GeForce GPUs. The NVIDIA Maxwell support in the open-source Linux graphics driver isn't being merged on the DRM/KMS side until Linux 3.15 and there isn't yet a working Gallium3D driver; just days ago they rendered their first triangle. With older Fermi and Kepler GPUs, there's still a lack of re-clocking support that hinders the open-source driver's performance. For those not familiar with the state of things see my recent NVIDIA GeForce 700 series open vs. closed driver comparison.
The latest NVIDIA Windows driver at the time of testing was the 335.23 WHQL release while on the Linux side was the 334.21 driver. The graphics cards tested for this article included the GeForce GTX 680, GeForce GTX 750, and GeForce GTX 770. The system used for all testing was the Intel Core i7 4770K Haswell system. Windows 8.1 had all available updates at the time of testing as did our development version of Ubuntu 14.04 LTS, which was running with the Linux 3.13 kernel and is in a near-final state. This testing is very straight forward and snafus are rare with the NVIDIA Linux graphics driver, so let's get straight to the data.