A Look Through Fedora 16 Alpha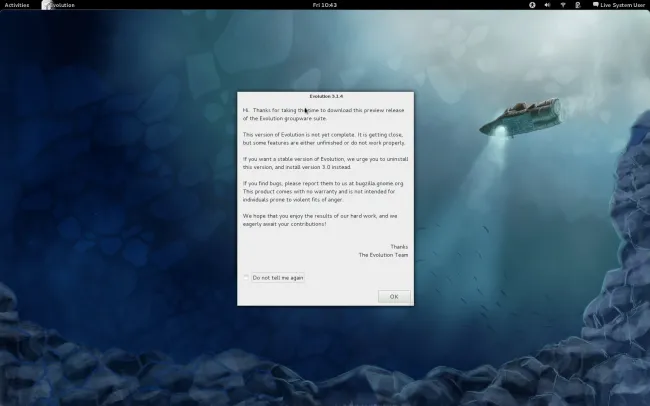 The Evolution e-mail client remains the default in Fedora 16, rather than Mozilla Thunderbird -- a change in Ubuntu 11.10. Evolution 3.1.4 in Fedora 16 Alpha was just crashing on start-up.
Rhythmbox and Shotwell are there for the music and photo management needs, respectively.
Aside from Evolution crashing when attempting to start that, Fedora 16 Alpha on a few different systems was stable and in relatively good shape.