D-Link DCS-2330L HD Wireless Network Camera
For those in need of an outdoor-ready HD wireless network camera for added security for your home but that isn't dependent upon any Windows (or non-Linux-compatible) application software for viewing and managing the device, meet the D-Link DCS-2330L.
The D-Link DCS-2330L is an outdoor HD (720p) wireless/wired network cloud camera. The DCS-2330L is rated to handle dust and low-pressure water contact while supporting an operating temperature of -13F to 113F.
Included with the camera was all the necessary mounting hardware, an Ethernet cable, and the user manual along with other D-Link product information.
The DCS-2330L has built-in motion sensing support, the ability for e-mail alerts, and many other features accessible via its web-based interface. For Linux users out there, the DSC-2330L doesn't require any software to install on the viewing end, unlike some other network cameras that explicitly require a Windows-based viewer. The D-Link DCS-2330L also allows for remote access anywhere if using D-Link's free "mydlink" app to view the camera feed from your iOS and Android devices.
Besides being able to send off email alerts and remote viewing via D-Link's Android/iOS app, there's also support for local recording when connecting a microSD card to the outdoor-ready device. H.264, MPEG-4, and MJPEG are the available video storage formats with resolutions up to 1280 x 720p.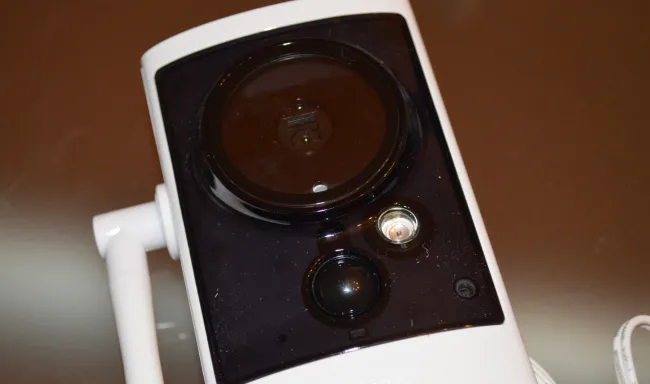 This outdoor HD wireless network camera carries an MSRP of $179 USD and is backed by D-Link with a one-year warranty. While this product isn't entirely Linux-related, I decided to check out the review sample courtesy of D-Link to see how it works for being a network camera. I also own a few DCS-932L network cameras for security purposes; I've been pleased with the more basic model so agreed to check out the DCS-2330L and it's worthy of highlighting on Phoronix.