Preview: Radeon Gallium3D Performance For CS:GO On Linux
Following last week's release of Counter-Strike: Global Offensive for Linux I published many AMD/NVIDIA GPU benchmarks of CS:GO. Those initial results were done using the proprietary AMD and NVIDIA Linux graphics drivers while starting today will be the open-source graphics driver results for this highly popular Valve game.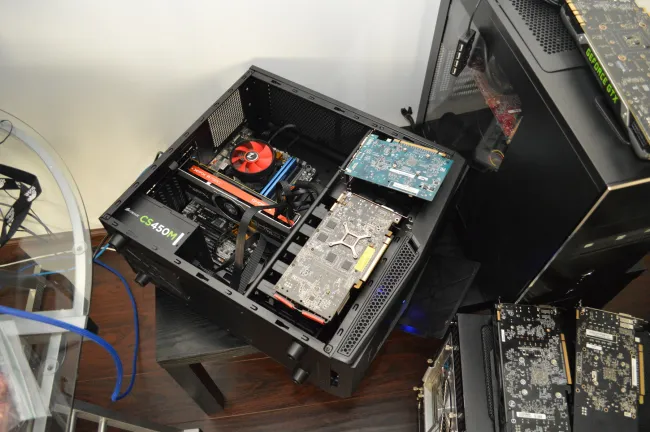 These initial preview numbers in this posting are of just the RadeonSI Gallium3D stack as currently found out-of-the-box in Ubuntu 14.10 compared to the closed-source Catalyst numbers posted last week from the same system. Only a few GPUs were tested in this configuration as when running the Radeon R9 290 Hawaii and older Radeon HD 6000 series GPUs on this open driver stack, there were hangs. Once upgrading Mesa hopefully these issues will be avoided, but I first wanted to publish some out-of-the-box numbers for Ubuntu 14.10 as it stands right now.
The open-source driver configuration was Ubuntu Utopic's Linux 3.16 kernel, xf86-video-ati 7.4.0, and Mesa 10.2.6. Mesa 10.3 is in the process of landing for Ubuntu 14.10 but at the time of testing the 10.2.6 release was still the default. I'm hoping the Mesa 10.3/10.4-devel experience will be better than what I encountered with hangs on many AMD GPUs with 10.2.
The graphics cards for this initial comparison were the Radeon HD 7850, Radeon HD 7950, and Radeon R7 260X. The Catalyst driver used last week was Ubuntu 14.10's packaged fglrx 14.20.7 / OpenGL 4.4.12968 release.