Show Your Support: Did you know that the hundreds of articles written on Phoronix each month are mostly authored by one individual? Phoronix.com doesn't have a whole news room with unlimited resources and relies upon people reading our content without blocking ads and alternatively by people subscribing to Phoronix Premium for our ad-free service with other extra features.
Running A Btrfs RAID Array Across Four USB 3.0 Flash Drives
My benchmarking entertainment this weekend, besides getting to benchmark with a sledgehammer, was testing out Btrfs RAID 0/1/5/6/10 arrays across a set of four USB 3.0 flash drives.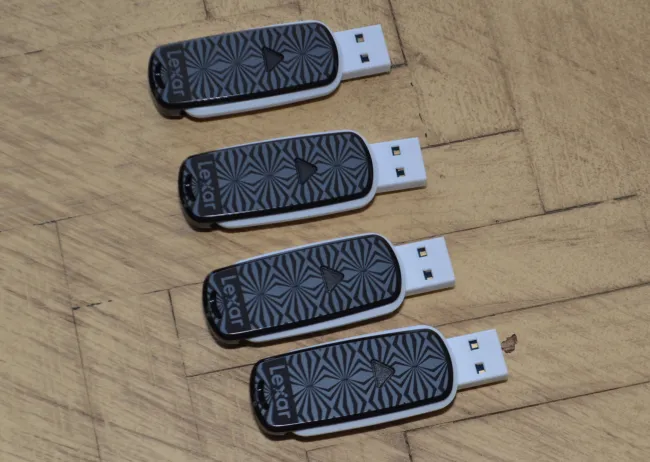 Earlier this month there was an online deal for four Lexar 16GB JumpDrive S33 USB 3.0 flash/thumb drives for just $20 USD... While flash drives are always useful with most modern BSD/Linux distributions supporting USB-based installations, I decided first up to have fun with them by putting them into a Btrfs RAID array.
Using the Btrfs built-in RAID capabilities, I tried the available RAID options across these four Lexar USB drives while testing from the Linux 4.2 Git kernel to have the newest Btrfs support. I really wouldn't recommend running a RAID array across a set of cheap, consumer-level flash drives, but I did namely out of fun and curiosity sake.
All of the benchmarks were handled via the Phoronix Test Suite. For real-world testing of Btrfs RAID capabilities, see the many other Btrfs RAID tests.