Ubuntu vs. Fedora vs. openSUSE vs. Manjaro vs. Clear Linux On Intel's Core i9 7900X
Continuing on with our Core i9 7900X Linux benchmarking this week are some numbers when testing this ten-core Skylake-X processor on various Linux distributions under an array of different workloads. Tested for this roundup was Ubuntu 16.04.2 LTS, Ubuntu 17.04, Fedora 26, openSUSE Tumbleweed, Manjaro 17.0.2, and Clear Linux 16160.
All the Linux distributions were tested on our system with the Intel Core i9 7900X running at stock speeds cooled by the Noctua NH-D9L, 4 x 4GB Corsair DDR4-3000 memory, MSI X299 SLI PLUS motherboard, and Corsair FORCE 240GB NVMe solid-state drive.
The operating systems tested for this comparison were:
Fedora 26 - This near-final build of Fedora 26 is using the Linux 4.11 kernel and GCC 7.1.1 compiler and EXT4 file-system.
Manjaro Linux 17.0.2 - This Arch Linux derived distribution is currently packing the Linux 4.9 kernel, GCC 7.1.1, and defaults to EXT4.
Ubuntu 16.04.2 - This LTS release is using the Linux 4.8 kernel, GCC 5.4, and EXT4.
Ubuntu 17.04 - This latest stable Ubuntu release is using Linux 4.10, GCC 6.3, and EXT4. An additional Ubuntu 17.04 run was also carried out when upgrading to the Linux 4.12 Git kernel.
OpenSUSE Tumbleweed - This week's rolling-release openSUSE build has Linux 4.11, GCC 7.1.1, and defaults to XFS.
Clear Linux - Intel's Linux OS is riding the Linux 4.11 kernel, GCC 7.1.1, and EXT4. Intel's OS defaults to the P-State performance governor where the other tested distributions all default to powersave. As covered in past articles, Clear Linux also ships with various CFLAGS/CXXFLAGS defaults optimized for performance, etc.
What makes Clear Linux interesting on the Intel Core i9 7900X is that they have already begun optimizing the OS for AVX-512. They have begun compiling different libraries with AVX-512 support for use when running on supported CPUs. But not all packages are being built with AVX-512 as in some cases it leads to performance slowdowns. I'll have more targeted AVX-512 tests in a follow-up article.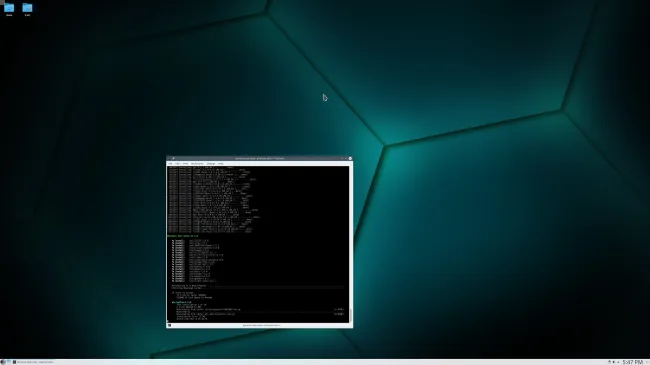 All of these Linux benchmarks on the Core i9 7900X were carried out in a fully-automated and reproducible manner using the open-source Phoronix Test Suite benchmarking software.