Hands On & Initial Benchmarks With An Ampere eMAG 32-Core ARM Server
This Ampere eMAG evaluation server was their 32-core model and with a base frequency of 3.0GHz but offers a 3.3GHz turbo frequency. This evaluation board was codenamed "OSPREY" and the performance should be roughly on-par with their production silicon.
The Ampere OSPREY was equipped with 8 x 16GB DDR4-2400MHz memory, a Samsung 860 SATA 3.0 SSD for storage, and the motherboard features three USB ports, multiple serial connections, BMC Ethernet, Gigabit Ethernet, and VGA output.
While the OSPREY motherboard might not resemble what production motherboards end up looking like, this evaluation board had dual PCI Express x16 3.0 slots, one PCI Express x8, and one PCI Express x4.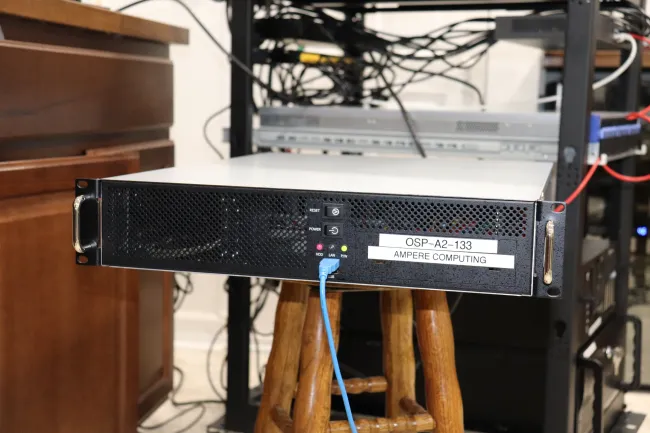 This evaluation board had the 32-core eMAG processor cooled by a large aluminum heatsink that was directly behind three high-performance 80mm fans.
The OSPREY evaluation board was using an ASpeed AST2500 controller as its BMC. There are also multiple SATA 3.0 ports on this motherboard as the primary means of storage.