Computex Taipei 2007 Day 2
Ah, here was a very interesting board, the P5K3 Premium/WiFi-AP. Can you tell what's special about this board? I won't tell you. Just look at the pictures.
Next is a P5K3 Deluxe, which has bundled DDR3 and Wifi.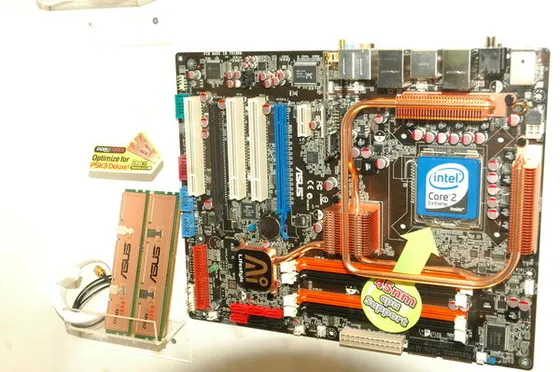 This one is their new 8600GTS with a Silent cooler. The cooler actually swivels out 90 degrees to move heat further away from the card. Supposedly it cools better than reference designs. You can also see the massive 8800 Ultra and GTS and the Radeon HD2900XT.