Show Your Support: Have you heard of Phoronix Premium? It's what complements advertisements on this site for our premium ad-free service. For less than $4 USD per month, you can help support our site while the funds generated allow us to keep doing Linux hardware reviews, performance benchmarking, maintain our community forums, and much more.
Western Digital RE4 1TB SATA Enterprise HDD
Benchmarks up this afternoon are of a Western Digital RE4 WD1003FBYX, an internal enterprise hard drive, being tested from Ubuntu 13.04 with the Linux 3.8 kernel. This Linux disk drive comparison was done with an EXT4 file-system and other disk benchmarks are available from different solid-state and traditional rotating hard drives.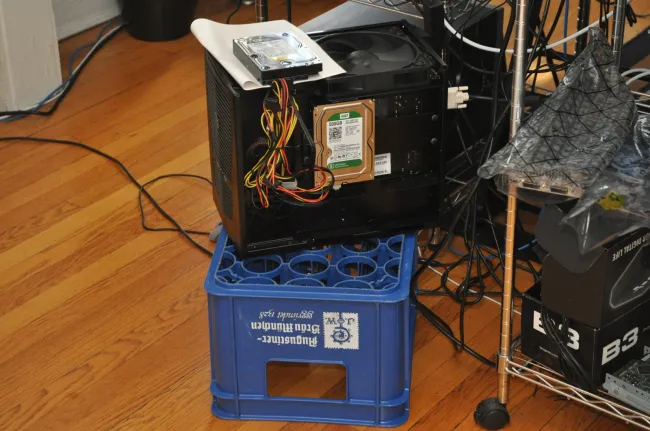 While hard drives aren't a primary focus at Phoronix, file-systems in particular interest us and when recently picking up a Western Digital RE4 disk drive it underwent an array of Linux tests that may also interest our readers, thus warranting this article. The WD1003FBYX is a 1TB 7200RPM Serial ATA 3.0 Gb/s hard disk drive. The 1TB 3.5-inch hard drive spins at 7200 RPMs, boasts 64MB of cache, and complies with the SATA 2.0 specification.
The enterprise-class drive features RAID-specific Time-Limited Error Recovery (TLER), 1.2 million hour rating at 100% duty cycle, and features NoTouch Ramp Load Technology. Western Digital claims that this disk drive has proven 24x7 reliability and is ideal for servers. With many Linux boxes being servers/workstations, the RE4 should work out great here. The Western Digital RE4 Enterprise drive is backed by a five-year warranty.
Benchmarking of this 1TB disk drive happened from an AMD FX-8350 Vishera system while running Ubuntu 13.04 with the Linux 3.8 kernel and using an EXT4 file-system during all tests. All file-system testing was done with stock mount options/settings.