Show Your Support: Did you know that the hundreds of articles written on Phoronix each month are mostly authored by one individual? Phoronix.com doesn't have a whole news room with unlimited resources and relies upon people reading our content without blocking ads and alternatively by people subscribing to Phoronix Premium for our ad-free service with other extra features.
NVIDIA/AMD OpenGL Benchmarks Of Unigine Valley
Continuing in the exclusive coverage of the yet-to-be-released Unigine Valley, here are some initial performance results for this visually-amazing multi-platform tech demo / benchmarks when using the OpenGL 3.2 Core renderer on Ubuntu Linux. A range of NVIDIA GeForce and AMD Radeon graphics cards were used for this initial testing of Unigine Valley. There's also benchmarks in this article of Unigine Heaven 4.0, which was just released yesterday.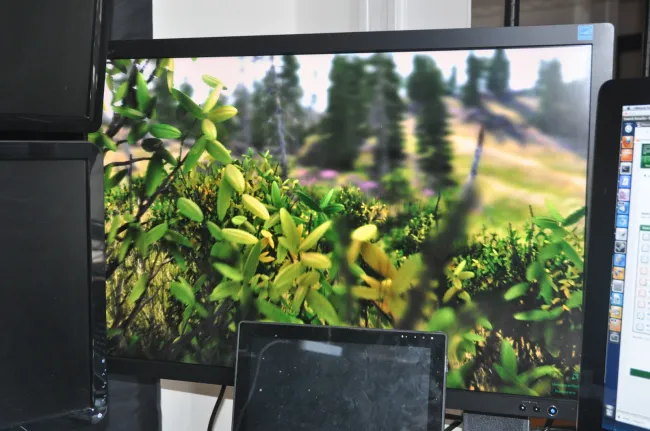 This weekend I was allowed by Unigine Corp to spill the beans on Unigine Valley 1.0 and Unigine Heaven 4.0 (there's lots of screenshots in that article for those interested). Heaven 4.0 was released on Tuesday while Valley 1.0 is coming for a public release on Thursday to Windows, Mac OS X, and Linux users. For the past few days I have been busy running OpenGL benchmarks on Valley 1.0 and Heaven 4.0 to see how the performance stacks up.
Unigine Heaven 4.0 is much more demanding than the Unigine Heaven 3.0 release from last year with the frame-rates for NVIDIA and AMD graphics processors both being sharply lower. Unigine Valley 1.0 is also able to drop all current-generation graphics cards to their knees. For reference, on the same assortment of graphics cards, I also re-ran Unigine's older tech demos -- Unigine Tropics and Unigine Sanctuary.
The graphics cards tested for this comparison on the NVIDIA side were a GeForce 9800GTX, GT 220, GT 240, GTX 460, GTX 550 Ti, and GTX 680. On the Radeon side there was the Radeon HD 5750, HD 6570, HD 6770, HD 6870, HD 6950, and HD 7950. The latest proprietary graphics drivers (NVIDIA 310.14 and AMD fglrx 9.1.11) were used from the Ubuntu 13.04 development system backed by an AMD FX-8350 Eight-Core processor. Only the proprietary AMD/NVIDIA graphics cards were tested since Mesa/Gallium3D isn't yet in a state to support the latest Unigine Engine.
Benchmarking of all of Unigine's technology demos can be done in a fully automated, streamlined, and reproducible manner using the open-source Phoronix Test Suite framework.