Radeon Gallium3D Can Beat AMD's Catalyst In Select Workloads
For seeing how far the open-source ATI/AMD Linux graphics driver has advanced, in this article are benchmarks from a vintage Radeon X1800XT (R520) graphics card when it's tested on a Catalyst Linux graphics driver from five years ago. The Ubuntu Linux releases every year going back to 2010 were then tested for reference to see how the open-source graphics driver matured just in the past three years. Here are the results in this article from the extensive round of testing.
All testing happened from an ATI Radeon X1800XT graphics card from an AMD Phenom 9500 Quad-Core system, so that system compatibility would be maintained going back to the Ubuntu 8.04.4 LTS release from 2008. The covered test scenarios were:
Catalyst - Ubuntu 8.04.4 LTS: Ubuntu 8.04 was used since it's the last Long-Term Support release prior to when AMD dropped R300 through R500 product support from Catalyst in early 2009. Therefore, with this data point we have a look at the proprietary Catalyst driver's performance as it neared the end-of-life driver status. Ubuntu 8.04.4 LTS didn't run well with the open-source Radeon driver of its time on the R520 graphics card so only the Catalyst driver was tested.
Ubuntu 10.04.4 LTS: Ubuntu's Long-Term Support release two years later. This time the open-source graphics driver is the only option. This is also back when the R300 classic DRI driver was still deployed rather than Gallium3D by default. Ubuntu 10.04.4 LTS was comprised of the Linux 2.6.32 kernel and Mesa 7.7.1.
Ubuntu 11.04: The release from one year after 10.04 LTS... This release was powered by Linux 2.6.38 with Mesa 7.10.2 and now using R300 Gallium3D by default.
Ubuntu 12.04.1 LTS: The next Ubuntu LTS release. Here the testing was with Linux 3.2 and Mesa 8.0.4.
Ubuntu 12.10: Ubuntu 12.10 was tested as well to show what the performance is like right now for stable Ubuntu Linux users that may be looking to upgrade to Ubuntu 13.04 in April. Ubuntu 12.10 has the Linux 3.5 kernel and Mesa 9.0.
Ubuntu 13.04: A development snapshot from 17 February was used for this comparison. Ubuntu 13.04 at the time was shipping the Linux 3.8 kernel and Mesa 9.0.2.
Ubuntu 13.04 - Radeon Git: Ubuntu 13.04 will be shipping Mesa 9.1 now that it's officially released and Ubuntu 12.04.2 LTS is out the door. To see where Mesa 9.1 is at, the "Ubuntu 13.04 - Radeon Git" results incorporate the very latest Git code of Mesa 9.1 and the xf86-video-ati DDX.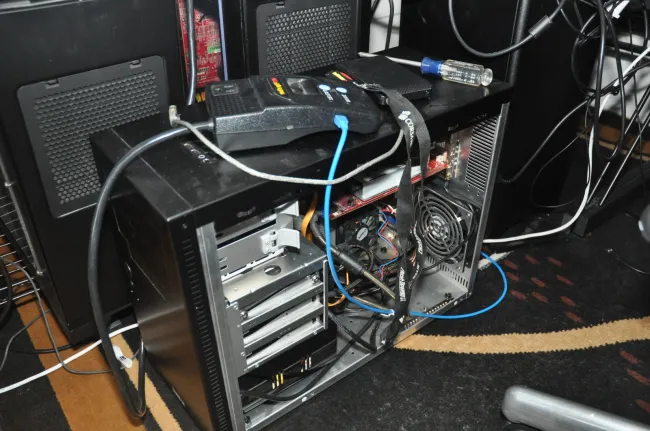 Benchmarking of all these Ubuntu Linux releases happened when installing them cleanly on the AMD Phenom 9500 + Radeon X1800XT system. The testing happened when using the stock Ubuntu packages and settings, including the desktop environments of each release, to look at the "out of the box" Ubuntu Linux graphics performance. Swap buffers wait was disabled during testing for the xf86-video-ati DDX.