Intel Atom C3950 + Tyan Tempest S3227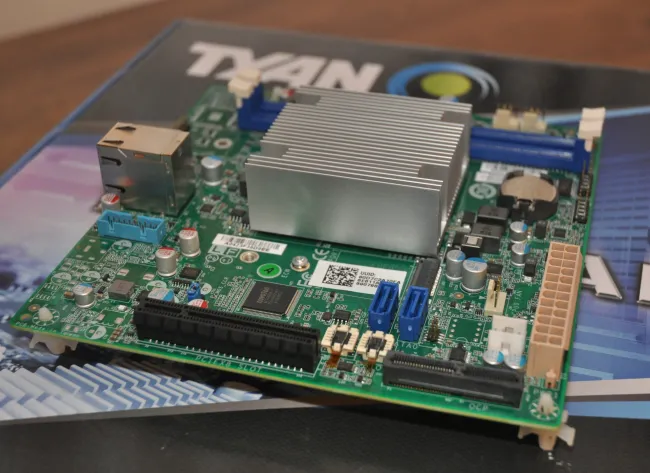 The past few weeks I've had the pleasure of testing the Tyan Tempest S32272NR-C950 motherboard with Atom C3950 "Denverton" processor. Yes, it's been a real pleasure as it's been a few years since last touching an Atom system and this current combination allows for a mighty competent configuration with the C3950 server processor featuring 16 physical cores (no HT) running at a 1.7GHz base frequency and 2.2GHz turbo frequency all while having a 24 Watt TDP.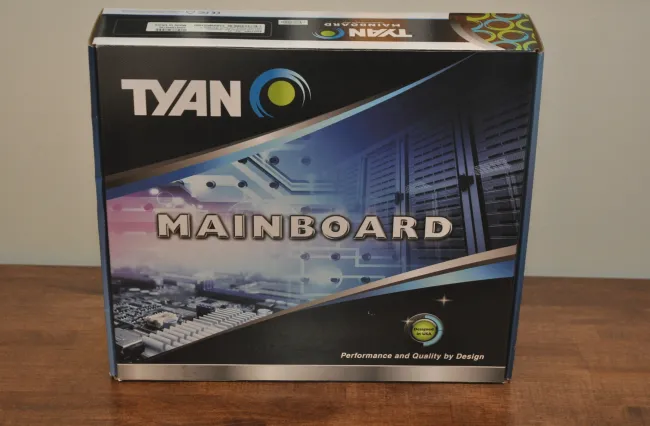 The Tyan Tempest EX S3227 series is a line of mini-ITX server motherboards designed for the Intel Atom C3000 "Denverton" series. Tyan has been shipping these boards the past few months and their board line-up ranges from the S32272NR-C338 with the Atom C3338 that is a mere dual-core part with a 8.5 Watt TDP up through the S32272NR-C955 with the flagship Atom C3955 processor that boasts 16 cores at 2.1+ GHz with a 32 Watt TDP. The review sample we have been testing at Phoronix is the S32272NR-C950 model.
The Tempest S3227 mini-ITX board has two DDR4 DIMMs for supporting ECC Unbuffered and Registered memory, one PCI Express 3.0 x8 slot, two Gigabit Ethernet ports via a Realtek 8111HS chipset, and a Tyan PHX Mezz Card for two 10GBase-T ports. This 6.7 x 6.7-inch motherboard line-up also has two SATA 3.0 ports, one SATA M.2 port, two rear USB 3.0 ports, and two internal USB 3.0 ports.
It's quite a simple motherboard but enough to get going for many different use-cases from networking to a mini build server.
For those not familiar with the Atom C3950 16-core CPU with 1.7GHz base / 2.2GHz turbo CPU, this 24 Watt C-series CPU has a 16MB cache, supports dual-channel DDR4-2400 ECC memory, supports VT-x / VT-d, AES-NI, and the other usual extensions but goes without AVX support.