We Rely On Your Support: Have you heard of Phoronix Premium? It's what complements advertisements on this site for our premium ad-free service. For as little as $3 USD per month, you can help support our site while the funds generated allow us to keep doing Linux hardware reviews, performance benchmarking, maintain our community forums, and much more. You can also consider a tip via PayPal.
Raspberry Pi 3 Benchmarks vs. Eight Other ARM Linux Boards
On Friday my Raspberry Pi 3 arrived for benchmarking. For our first benchmarks of this Cortex-A53 64-bit ARM $35 development board is a comparison against eight other ARMv7 and ARMv8 development boards running their official Linux distributions while carrying out a range of benchmarks. Here are those raw performance results along with a performance-per-dollar comparison for additional insight into this low-cost ARM development board.
For those that were out of it this week, the Raspberry Pi 3 Model B is still a $35 board and it features a 1.2GHz 64-bit quad-core (Cortex-A53) ARMv8 processor, 802.11n WiFi, Bluetooth 4.1, Bluetooth Low-Energy (LE), 1GB of LPDDR2 RAM, and the same VideoCore IV graphics as the earlier Raspberry Pi. The Raspberry Pi 3 has the same form factor as the earlier Raspberry Pi 2 and Raspberry Pi 1 Model B+ boards. Other similarities with the older boards (aside from the Pi Zero) are four USB ports, 40 GPIO pins, HDMI, Ethernet (via USB still, sadly), micro-SD card slot, camera interface, display interface, and other connectivity.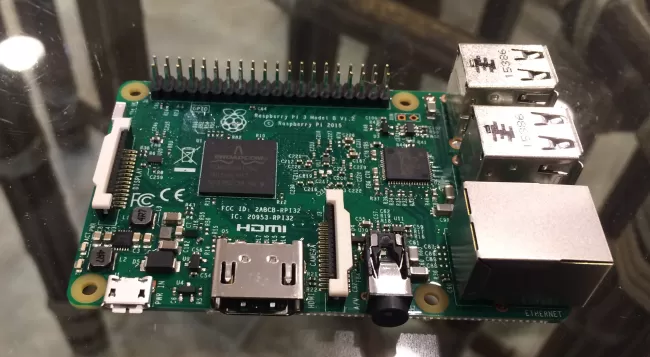 The Raspberry Pi 3 availability at launch appears to have been better than the Pi Zero and some previous launches. I was able to order this Raspberry Pi 3 on launch day and while writing this article on Saturday there still are some resellers with the RPi3 in-stock.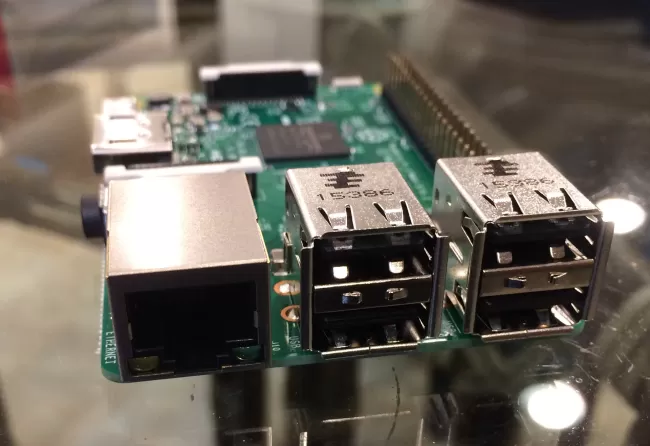 For getting an idea of the Raspberry Pi 3 performance potential, I compared the performance to the ARM boards used in the recent 8-Way ARM Board Linux Benchmark Comparison From The Pi Zero & ODROID To Tegra made possible by Lover Pi. The comparison targets included the Raspberry Pi 2 Model B, Raspberry Pi Zero, Banana Pi M2, ODROID C1 Plus, Orange Pi PC, Orange Pi Plus, NVIDIA Jetson TK1, and NVIDIA Jetson TX1. The quick specs on those other ARM boards include:
Raspberry Pi 2: Quad-Core 900MHz Cortex-A7, 1GB RAM, VideoCore IV 3D, and sells for around $35+.
Raspberry Pi Zero: ARMv6 single-core at 1GHz, 512MB of RAM, retails for $5+ when you can find them in stock.
Orange Pi Plus: Allwinner H3 with quad-core Cortex-A7 1.6GHz and 1GB of RAM.
Orange Pi PC: Allwinner H3 with Cortex-A7 quad-core with 1GB of RAM.
Banana Pi M2: Allwinner A31S SoC with quad-core Cortex-A7 design at 1GHz and 1GB of RAM.
ODROID C1 Plus: Quad-Core Cortex-A5 1.5GHz processor on the AMlogic S805 with 1GB DDR3 RAM.
Jetson TK1: The Jetson TK1 is powered by the Tegra K1 SoC with a 4-Plus-1 quad-core design powered by ARM Cortex-A15 cores, 2GB of RAM, and Kepler graphics.
Jetson TX1: NVIDIA's latest high-performance development board... The Jetson TX1 packs in a Tegra X1 SoC sporting four Cortex-A57 cores, Maxwell GPU, and 4GB of LPDDR4 memory.