Intel Optane SSD 900P Offers Stunning Linux Performance
At the end of October Intel released the Optane 900P solid-state drive as their new ultra high-end performance SSD. Windows reviews have been positive, but what about using the Optane 900P on Linux? It's working well and delivers stunning NVMe SSD performance.
The Optane 900P SSDs aren't intended as just a small capacity cache like the earlier Intel Optane Memory in 16GB and 32GB versions but the 900P series comes in 280GB and 480GB capacities. The Optane 800p series is currently available either as a HHHL PCI-E x4 form factor or U.2 15mm form factor for servers. It's the Optane 900P U.2 280GB unit being tested now at Phoronix.
The Optane 900P with its 3D XPoint memory is rated for sequential reads up to 2500MB/s and sequential writes up to 2000MB/s. For random reads its rated at up to 550,000 IOPS or random writes at 500,000 IOPS while this driver has a 10us read/write latency.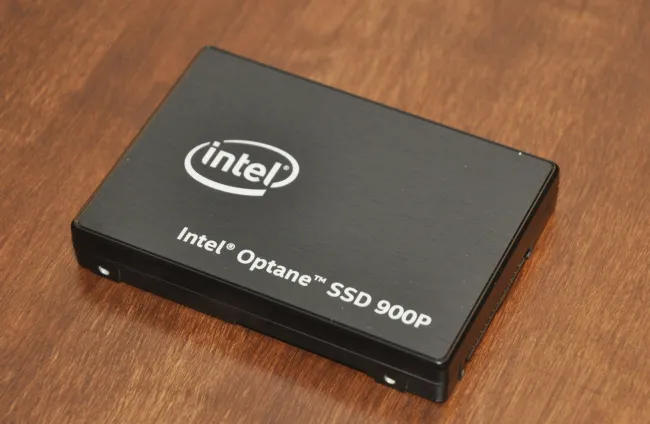 Besides the read/write performance being staggering, the endurance of this 900P SSD is equally impressive: an endurance rating of 5.11 petabytes and a MTBF of 1.6 million hours/ Intel backs this drive with a five year warranty. Power usage with this U.2 15mm drive is 5 Watts under idle and 14 Watts at load.
Before getting too excited about this high-performance 3D XPoint NVMe SSD that can deliver 2000+ MB/s reads/writes and mega endurance, it does cost a fair amount more than current high-end solid state drives... The 280GB model in either form factor is roughly $400 USD while the 480GB model is $600 USD. In our case as well, it was indeed retail for about $390 USD at NewEgg with this not being a review sample unfortunately but was needed for some PTS benchmarking purposes. While it is priced high, the 900P Optane SSDs aren't being catered solely for professional/enterprise use-cases but Intel is also promoting it as a high-end gaming/enthusiast product too.