Happy Holidays! If you enjoy all the original Linux hardware reviews and open-source news content on Phoronix, consider joining Phoronix Premium this holiday season. For Black Friday / Cyber Monday, there is a cyber week special to go premium and enjoy an ad-free experience, native dark mode, and multi-page articles presented on a single page.
ASRock Rack C236M WS Micro ATX Skylake Xeon Motherboard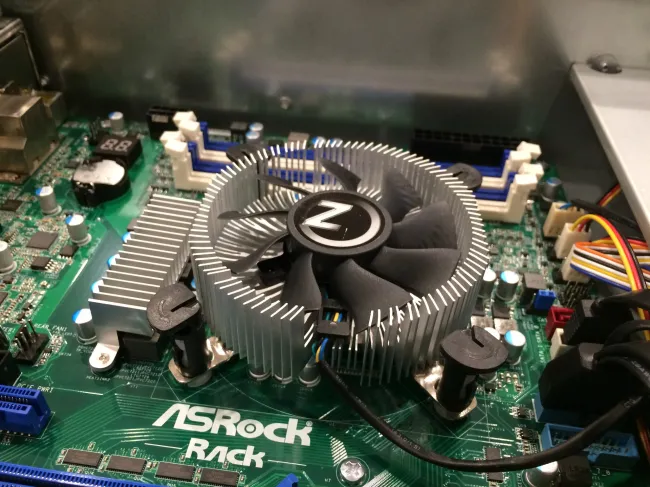 Recently I picked up the ASRock C236M WS motherboard as a micro-ATX board for supporting Skylake LGA-1151 Xeon processors. This motherboard has been running nicely under Linux.
The ASRock C236M WS caught my attention while shopping as being one of the cheaper motherboards with a C232 or C236 chipset for Xeon E3 v5 CPU support that featured onboard DVI/HDMI display connectivity. Many of the lower-end Skylake Xeon motherboards don't have onboard graphics connectors or if they do only have VGA where as the C236M WS has HDMI and DVI to complement VGA. This board also makes for a nicer server/workstation platform with having dual Gigabit Ethernet on this sub-$200 motherboard.
This micro-ATX motherboard has four DDR4-2133MHz EUDIMM slots, eight Serial ATA 3.0 ports, 2 PCIe3.0 x16/x0 or x8/x8, 1x PCIe3.0 x4/1x M.2 slot Co Layout, PCIex1, and everything else you'd expect to find from an entry-level server/workstation motherboard. Over the years at Phoronix we have tested dozens of ASRock motherboards, but this is our first time trying one under their newer ASRock Rack brand.
ASRock lists the C236M WS as being supported under Microsoft Windows 7, Windows 8.1, and Windows 10. Fortunately, when it came to building a system with this motherboard and installing Linux, I've encountered no troubles. The ASRock Rack C236M WS has been running nicely with Ubuntu 16.04, Intel Clear Linux, and Debian Testing. No issues have been encountered during my testing thus far.
If you are curious about benchmarks from the C236M WS, this setup was used in the recent Intel Clear Linux graphics benchmarking article. In conjunction with a Xeon E3-1235L Skylake processor, this motherboard is being benchmarked daily under Linux with our Clear Linux daily performance tracker. So far this motherboard is handling the daily Linux benchmark beating just fine. Also, the ASRock Instant Flash works great on this motherboard and Phoromatic has run into no Wake-On-LAN issues with this motherboard.
If you are potentially interested in the ASRock Rack C236M WS as a Xeon E3-1200 v5 motherboard that's micro-ATX and offers HDMI/DVI/VGA graphics outputs, you can find this product modestly priced for $199 USD at Amazon.com. So far so good with regards to all of the Linux testing but if any issues arise with this motherboard I'll be sure to post an update. If any potential customers of this board have any Linux-related questions to it, feel free to ask away by commenting on this article in the forums.
If you enjoyed this article consider joining Phoronix Premium to view this site ad-free, multi-page articles on a single page, and other benefits. PayPal or Stripe tips are also graciously accepted. Thanks for your support.