Show Your Support: Did you know that the hundreds of articles written on Phoronix each month are mostly authored by one individual? Phoronix.com doesn't have a whole news room with unlimited resources and relies upon people reading our content without blocking ads and alternatively by people subscribing to Phoronix Premium for our ad-free service with other extra features.
Radeon Gallium3D Performance Gets Close To Catalyst On Ubuntu 14.04
With the open-source graphics driver stack found in the forthcoming release of Ubuntu 14.04 LTS (Mesa 10.1 + Linux 3.13), the performance of the community-developed Radeon Gallium3D driver is now close to that of the official AMD Catalyst driver for recent generations of Radeon graphics cards. In several OpenGL tests the "RadeonSI" driver can even run 80% the speed of AMD's official Catalyst Linux driver.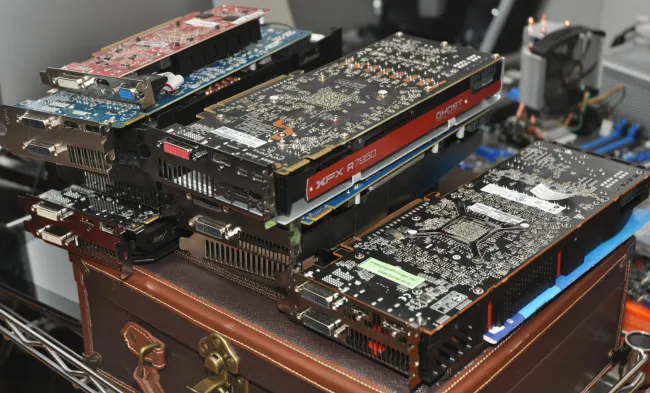 Last week I published a 13-way Radeon R600/RadeonSI GPU comparison on Ubuntu 14.04 in its current development configuration. The results in this article show this "out of the box" driver configuration (Mesa 10.1 for user-space drivers plus the Linux 3.13 stable kernel) compared against the Catalyst driver (as found via fglrx-updates right now in the Ubuntu "Trusty Tahr" archive).
For a range of AMD graphics cards this open-source driver configuration was compared to Catalyst. The tested hardware spans both the R600 and RadeonSI Gallium3D drivers and included:
- Radeon HD 5830
- Radeon HD 6450
- Radeon HD 6770
- Radeon HD 6870
- Radeon HD 6950
- Radeon HD 7850
- Radeon HD 7950
- Radeon R9 270X
The Linux 3.14 development kernel and Mesa 10.2-devel Git code was not tested for this article due to outstanding regressions. All of this open-source vs. closed-source driver benchmarking was done in a fully automated and reproducible manner using the Phoronix Test Suite software.
Overall, the Ubuntu 14.04 graphics stack is a big improvement over earlier Ubuntu Linux releases for open-source AMD Radeon users due to having dynamic power management enabled by default for most GPUs, the open-source driver stack now supports OpenGL 3.3 (compared to OpenGL 3.1 on Ubuntu 13.10 or even worse earlier in 2013 with the RadeonSI Gallium3D driver at only OpenGL 2.1 compliance, etc), some OpenGL 4.x extensions are supported, improvements to the VDPAU support, and a range of other open-source AMD improvements made in recent months and already written about at length on Phoronix. See our 160+ Linux graphics card reviews, 590+ GPU display driver articles, and 520+ Mesa news stories for all the details on the advancements of AMD's Linux graphics driver and the open/closed-source graphics drivers at large.